Tata and the Big Bad Bull is a fast-paced narrative poem about a face-off between an angry bull and a determined boy. Tata is single-minded in his desire to go to school, but his grandmother is too poor to pay for the school bus and the route on foot takes him through a pasture guarded by a fierce bull. Tata's pursuit of his education turns into an adventure involving other members of his anthropomorphic community as he searches for ways to circumvent the bull and his anger.
Tata is loosely based on the author's childhood experiences and reflects his current career path as a literacy advocate and conflict resolution practitioner. Like Tata's grandmother, Ghunta's mother struggled to pay his bus fare to school. Determined to go to, Ghunta took a shortcut through a pasture and encountered a fierce bull who charged at him. The story is amusing on the surface, but there is a lot to unpack in the simple rhyming lines. The bull and the other characters are metaphors for the challenges Ghunta faced as a child and the steps he took to endure and overcome them. Tata reels children into a fun adventure and then encourages them to think about tolerance, friendship, and understanding. It introduces children to the idea that there may be more than one way to solve a problem.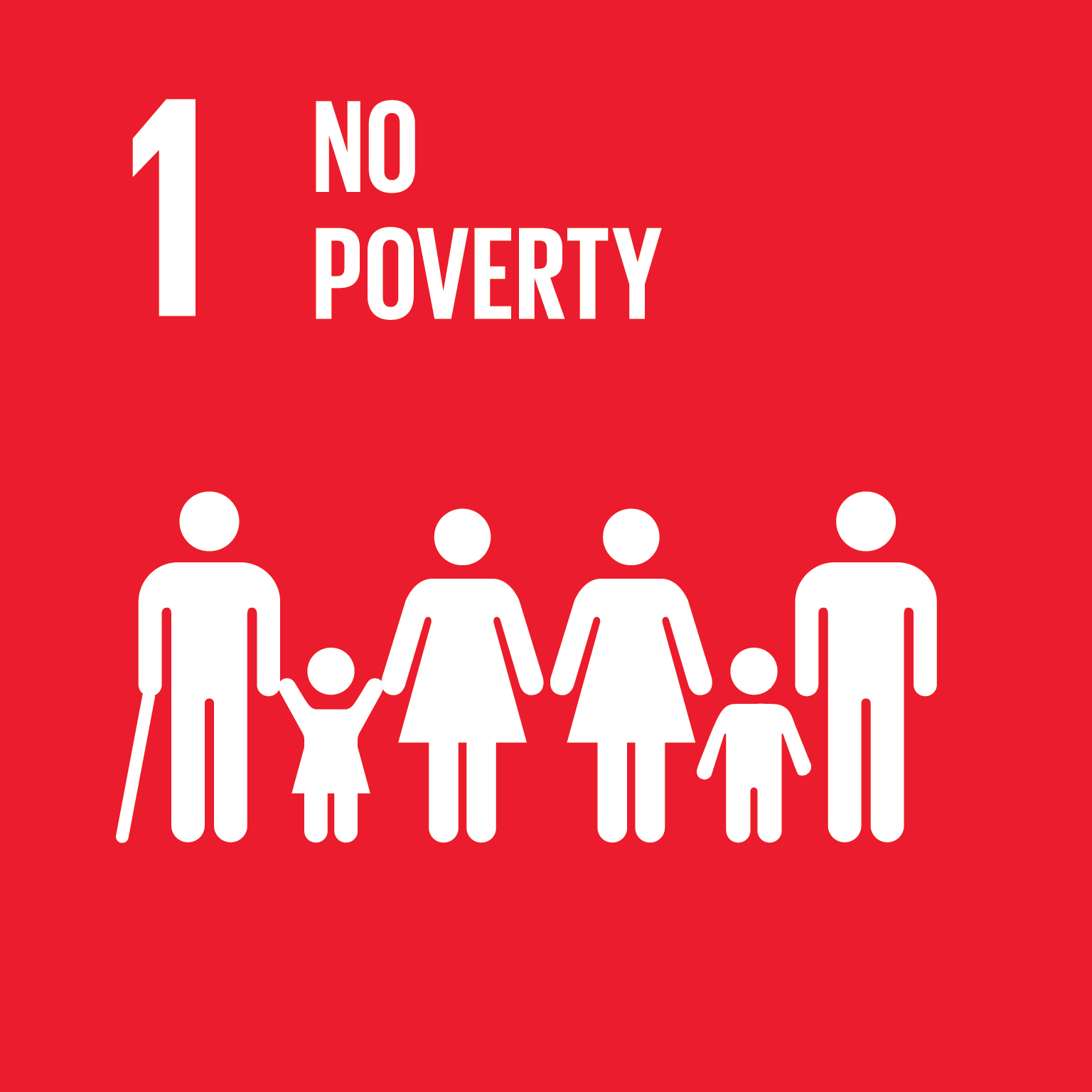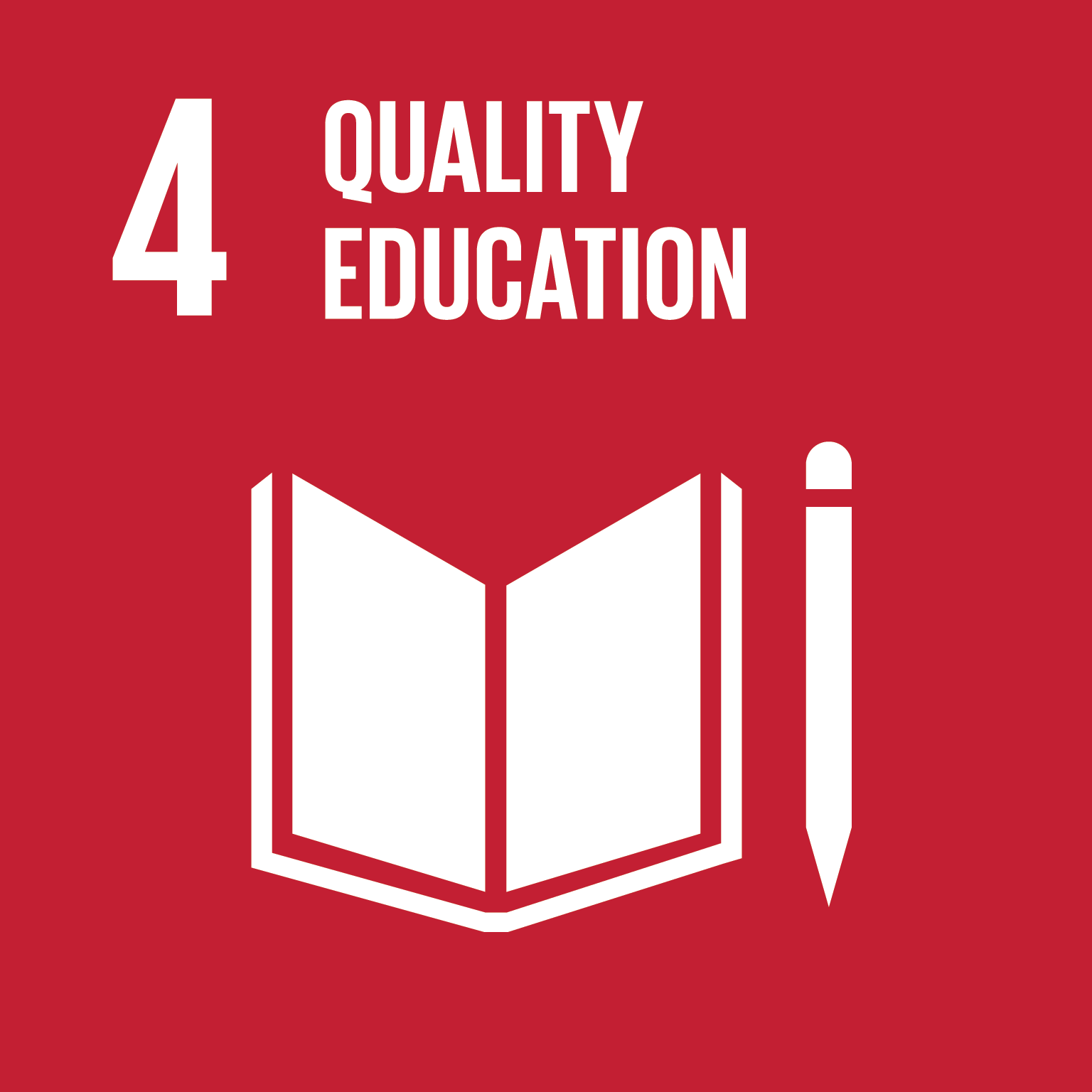 ---
Author
Juleus Ghunta
is a Chevening Scholar, children's writer, and an advocate in Jamaica's adverse childhood experiences (ACEs) movement. He holds an MA in Peace Studies from the University of Bradford, UK, and a BA in Media from UWI, Mona. His poems and essays on ACEs have appeared in 30 journals across 15 countries. In 2020, he received a
CATAPULT Caribbean Creative Online
grant to further his work on ACEs. He was awarded the Catherine James Poetry Prize by
Interviewing the Caribbean (IC)
in 2017, and was shortlisted for the Small Axe Poetry Prize in 2015 and 2016. His picture book
Tata and the Big Bad Bull
was published by CaribbeanReads (CR) in May 2018 and launched in June 2018 at Bradford Literature Festival, UK. His second book,
Rohan Bullkin and the Shadows
- a picture book for professionals who work with child survivors of ACEs - is forthcoming from CR. He is the co-editor of the December 2019 and March 2020 issues of IC Journal (UWI Press), which are focused on Caribbean children's and young adult literature.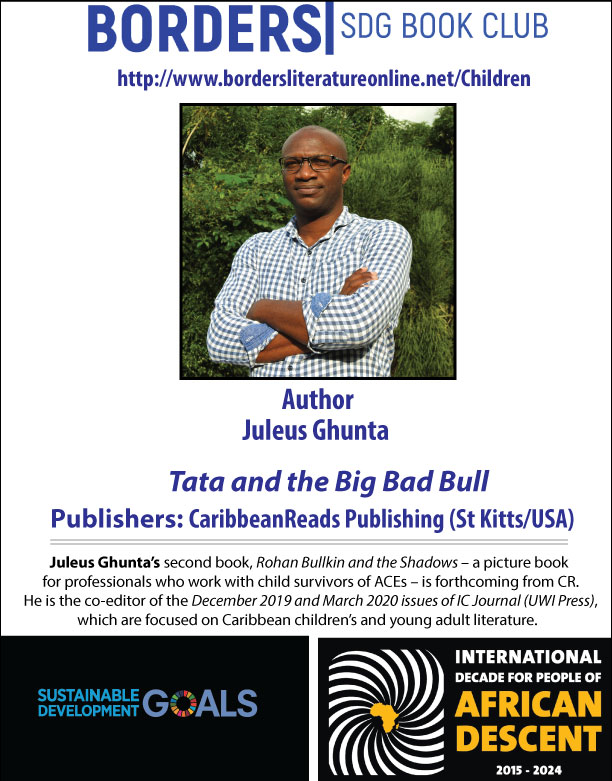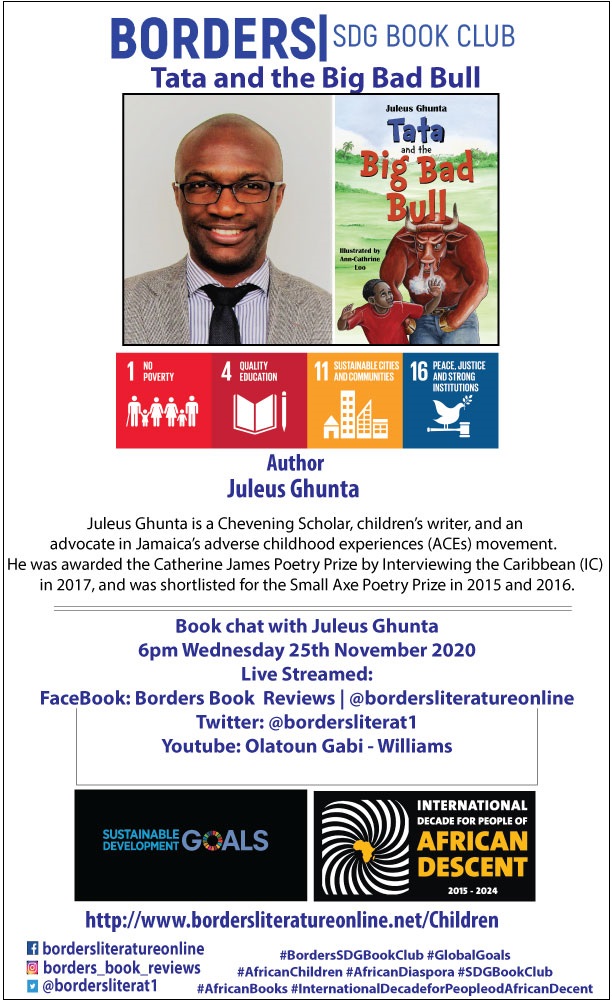 ---
Meet the children
Joshua Franks
Joshua Franks will turn13 on the 17th of December 2020.
His favorite subjects at school are Mathematics, Information Technology (I.T) and Integrated Science. He likes to play cricket, football, basketball and the piano. He enjoys reading books, watching shows and movies. He is also a fan of video games.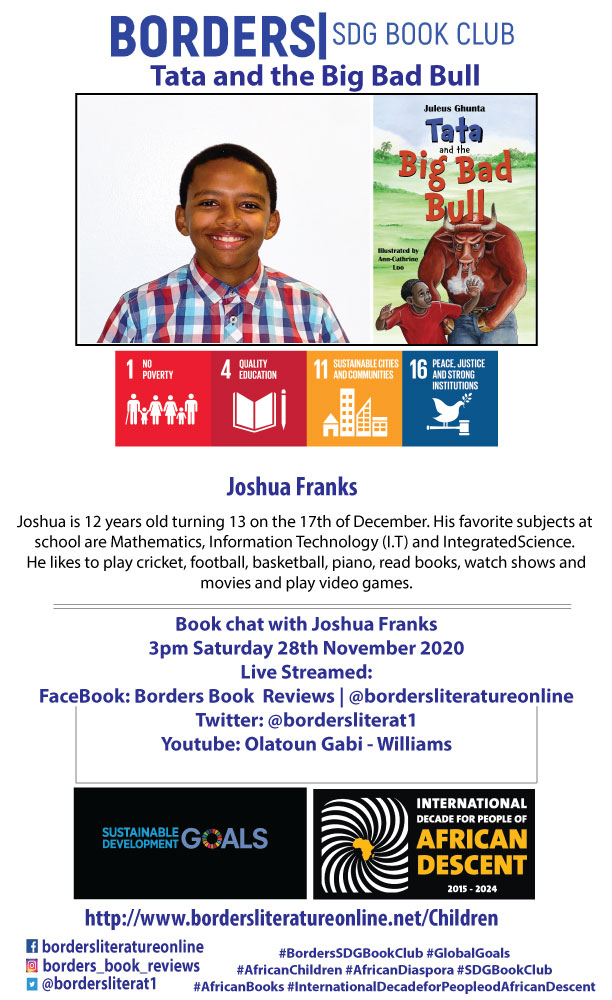 Review of Tata and the Big Bad Bull
Tata and the Big Bad Bull story is important for children because it is fun and it teaches important life lessons about conflict resolution, promoting justice, forgiveness and building partnerships. These are all elements of Goals 11, 16 and 17 of the United Nations Sustainable Development Goals. Tata could have just decided to give up or get angry at the bull when the bull did not let him enter the pasture, however, he decides instead to ask the bull why he is so mean. By doing this, conflict resolution is demonstrated. In addition, justice is promoted when Tata returns the basket from Owl Eugene to Beppo. Forgiveness is shown when Tata encourages the angry crowd to forgive Owl Eugene and to give him a second chance and Owl Eugene is able to reform and re-enter society. After all of the events that occurred, Tata is finally able to go back to school. This story shows that we can all live peacefully, secure and safe knowing that we can make mistakes and by showing compassion and forgiveness to others, we can build partnerships instead of destroying lives.
-Joshua Franks
Ebunoluwa Ilupeju
Ebunoluwa is a 6 year-old Nigerian who enjoys reading, loves to teach and inspire other children to read through her Youtube Channel "Read Along with Ebunoluwa". She has a great thirst for knowledge and her reading ability is helping her in this pursuit. She loves watching documentaries, science programs, and food channels. She has a gift for art and craft.
Ebunoluwa believes that SDG 1: No Poverty and SDG 4: Quality Education are very relevant to Tata and the Big Bad Bull's story.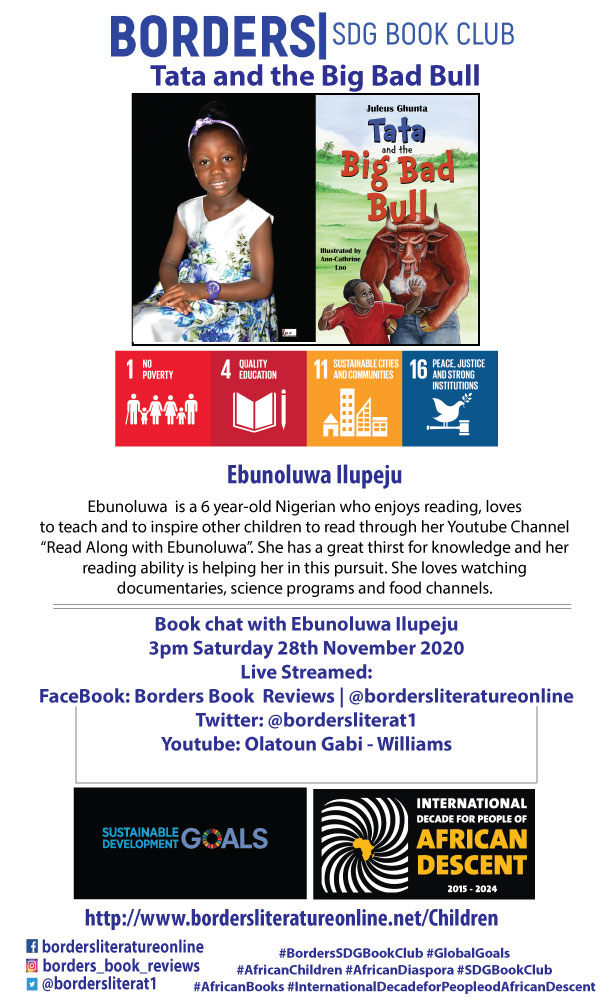 Fopefoluwa Solarin
Fopefoluwa is 8 years old and in primary 4. He likes to read and play Roblox. He's a fan of the author, Dav Pilkey. Fope is also an author and has written several stories which he hopes to get published someday.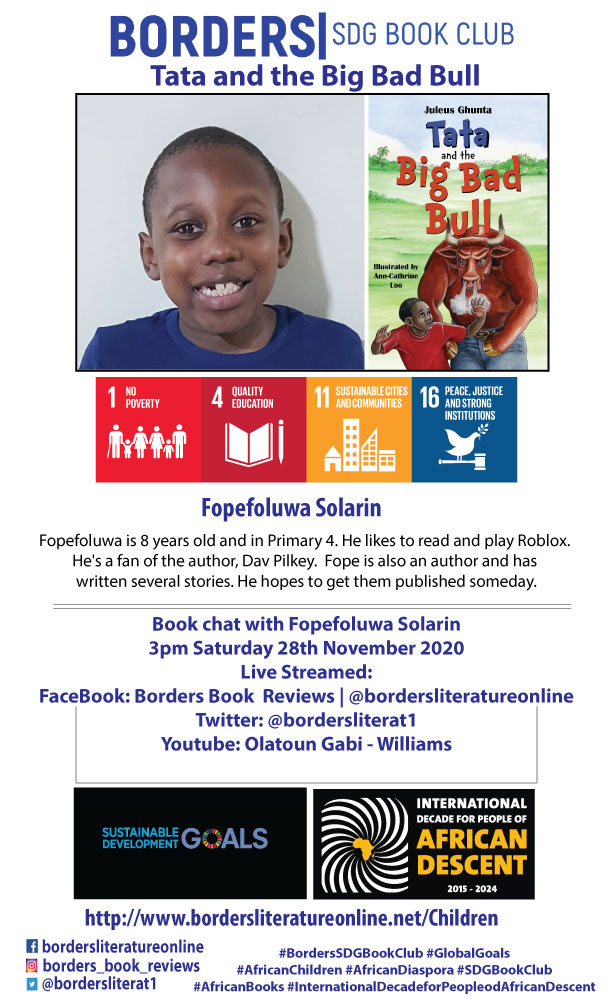 Fiyinfoluwa Solarin
Fiyinfoluwa is 8 years old and in Primary 4. She loves to read and likes to play Roblox. She is very polite and friendly. Her favorite author is David Williams