This nonfiction picture book chronicles and showcases the life of a talented albino boy called Andolo from the Mbesa community in anglophone Cameroon. The book advocates an end to discrimination against people living with albinism and, by extension, other disabilities, thus promoting inclusivity and the acceptance of difference. The book advances SDG 10 which seeks to reduce all forms of inequalities in and among countries and individuals. SDG 11 promotes safe, resilient and sustainable communities and SDG 16 promotes equal justice and seeks to eliminate violence and abuse with a special focus on violence against and abuse of children. Moreover, the book contributes towards building a reading culture among African kids, thereby contributing towards improved levels of literacy. By promoting understanding and appreciation of diversity and difference, the book promotes inclusivity in relevant settings such as the educational milieu. This aligns with SDG 4 which seeks to achieve quality education for all.
Click here to buy: https://editionsakomamba.com/livre/andolo-the-talented-albino/
For more information about albinism please visit: https://albinofoundation.org/
For the White Ebony collection of portrait of people with albinism visit: smocontemporaryart.com
To learn more about skin and where skin colour comes from, click here for the campaign around Skin we are in by Nina Jablonski and Sindiwe Magona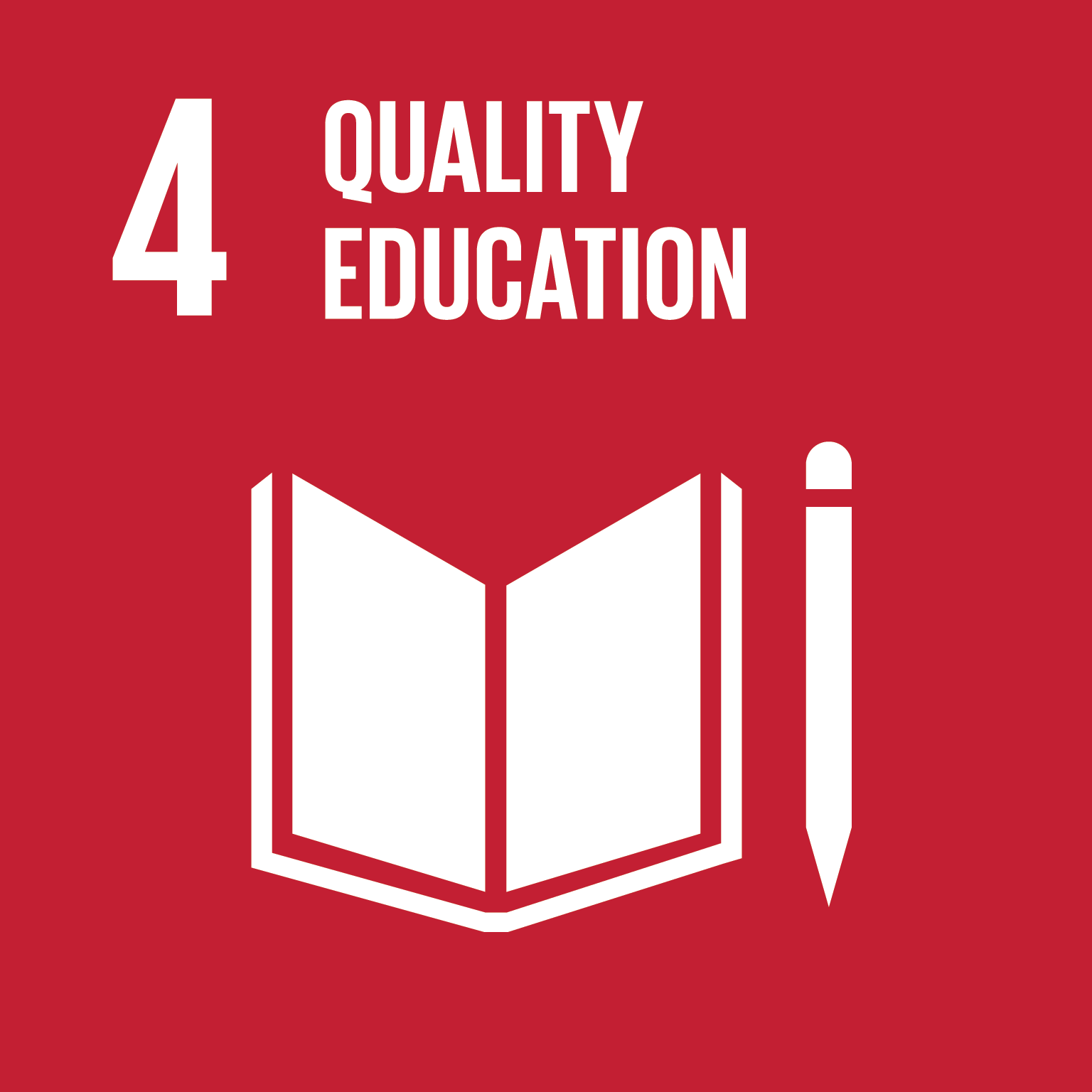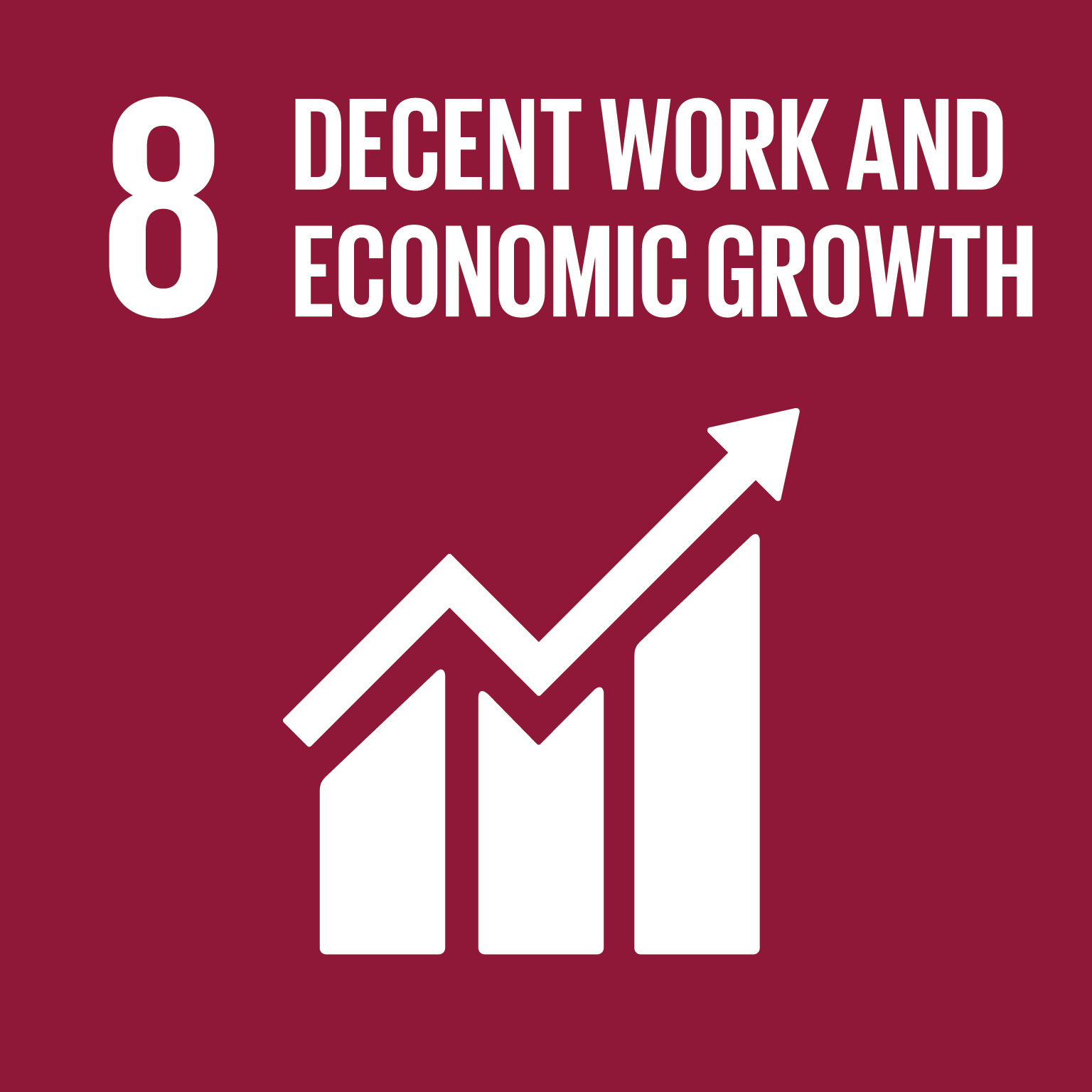 Biography
Author
Nsah Mala is a poet and writer from Mbesa in Cameroon. Writing in Iteangha-Mbesa, English and French, he has published five poetry collections: Chaining Freedom, Bites of Insanity, If You Must Fall Bush, CONSTIMOCRAZY: Malafricanising Democracy, and Les Pleurs du mal. He has self-published Mounting the Stairs of Challenge (motivational) and Do You Know Mbesa? He won the MINAC Short Story Prize (2016, Cameroon) and le Prix Litteraire Malraux (2017, France). As a writer for children, his picture books are forthcoming in France and America. He translated the picture book, Be a Coronavirus Fighter (Yeehoo Press) into French as, Un Combattant du Coronavirus in March 2020.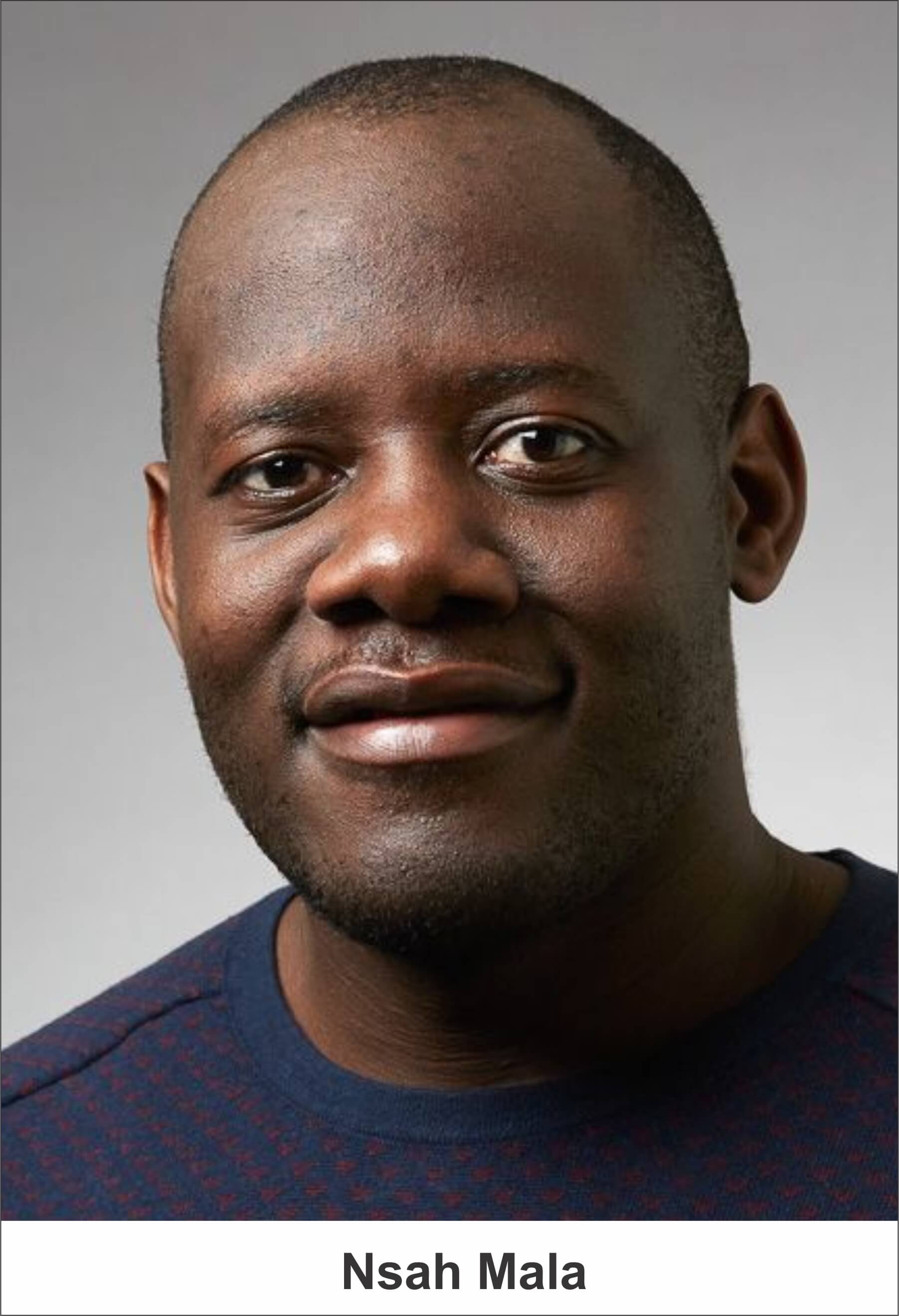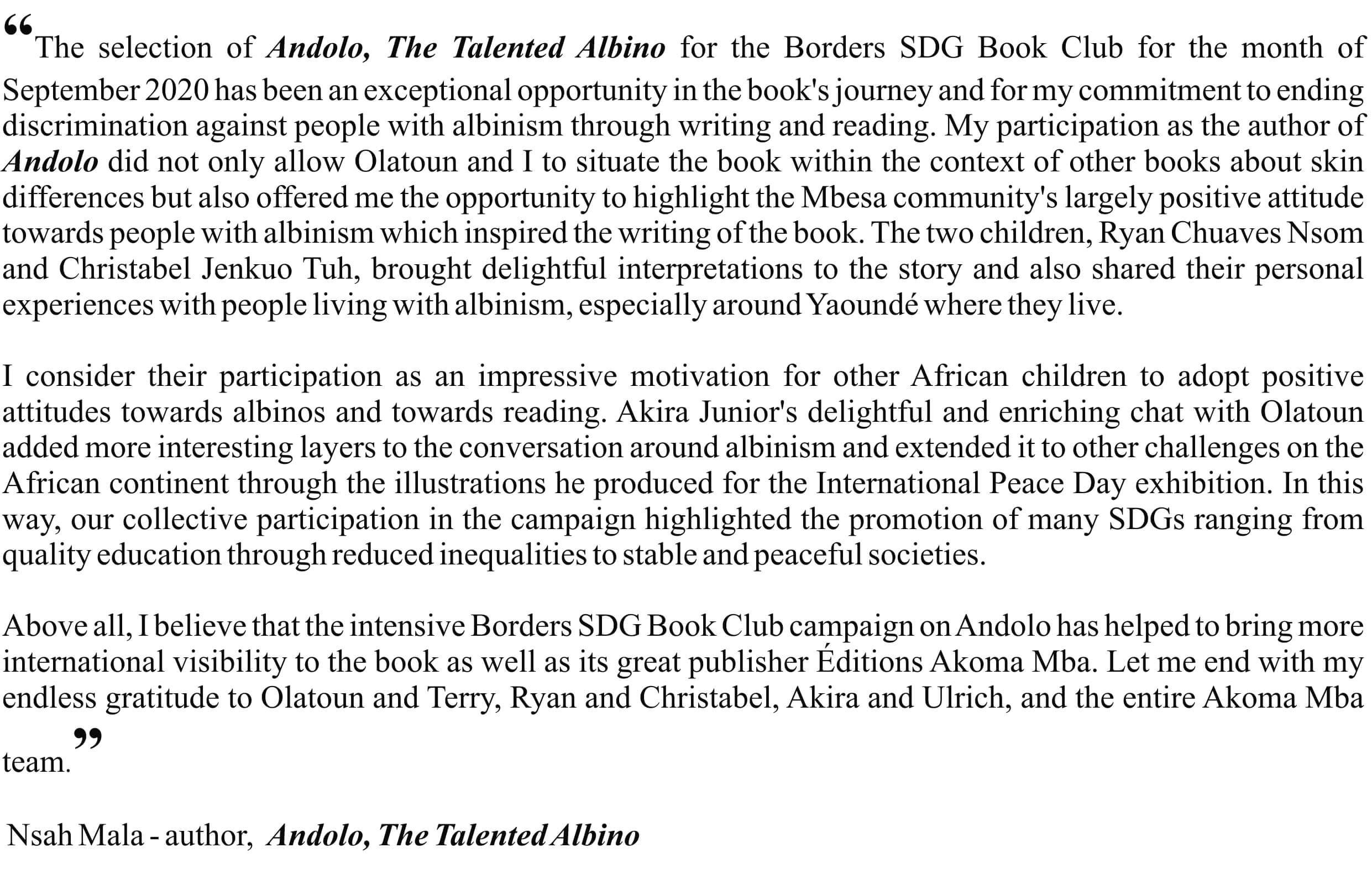 ---
Book reading and chat with Christabel Jenkuo Tuh and Ryan Chauvis Nsom
Christabel Jenkuo Tuh
Christabel Jenkuo Tuh is sixteen years old. She was born in Mbesa, a Fondom (Kingdom) found in the North West Region of Cameroon. She awaits her General Certificate of Education (GCE) Ordinary Level results, after sitting for the exam at St Marcellin Bilingual Academy in Carriere, Yaounde, Cameroon in July 2020. She loves reading and writing short stories. She dreams of becoming a medical doctor. Her reason for choosing this profession is to help her community which does not have enough medical doctors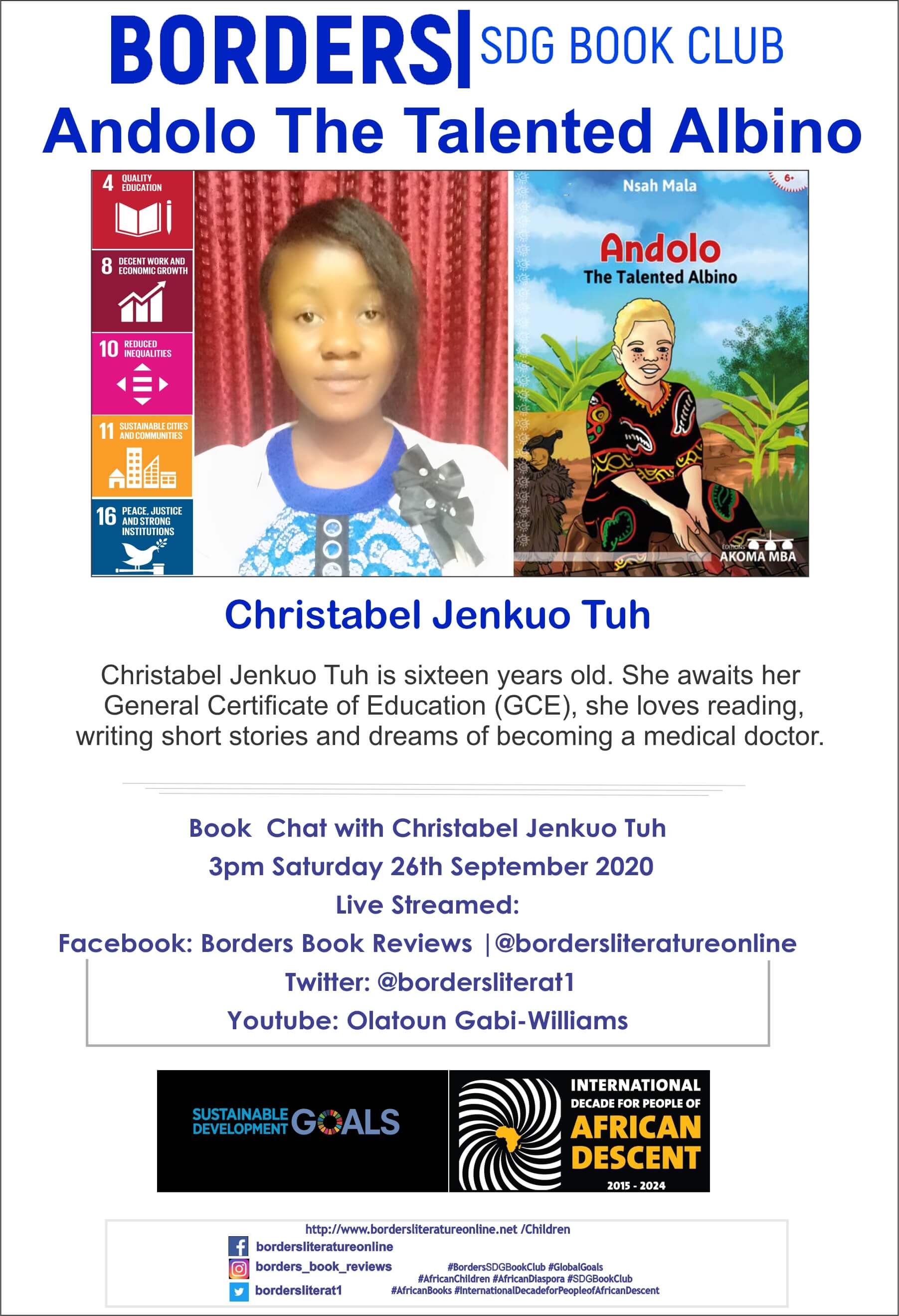 ---
Ryan Chauvis Nsom
Ryan Chauvis Nsom is 14 years old. He was born in Mbesa, a Fondom (Kingdom) found in the North West Region of Cameroon. He is a Form Five student in Government Bilingual High School (GBHS) Nkol-Eton in Yaounde, Cameroon. He loves computer programming. He aspires to become a computer engineer. He loves volunteering in community building and does this whenever he has the opportunity.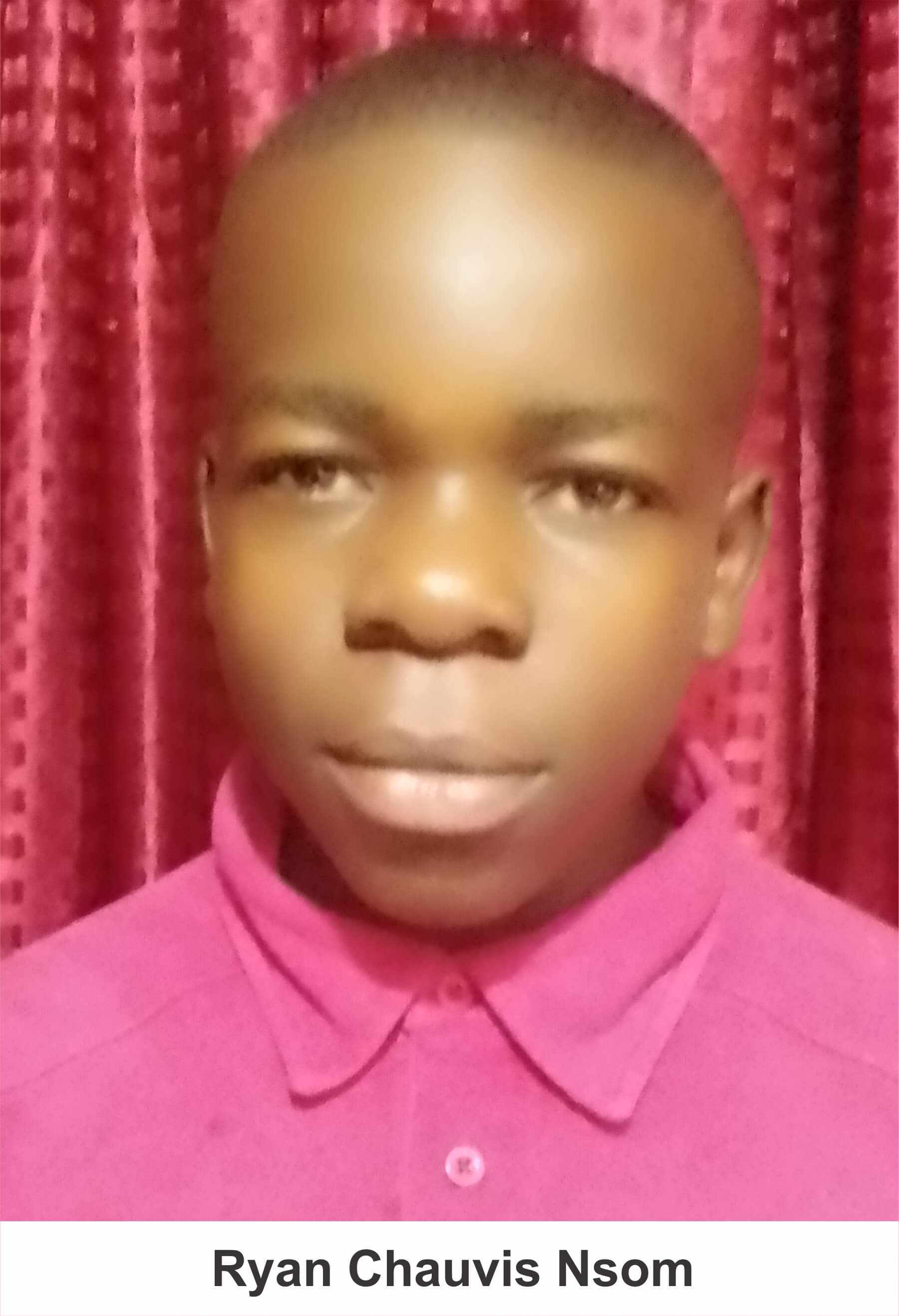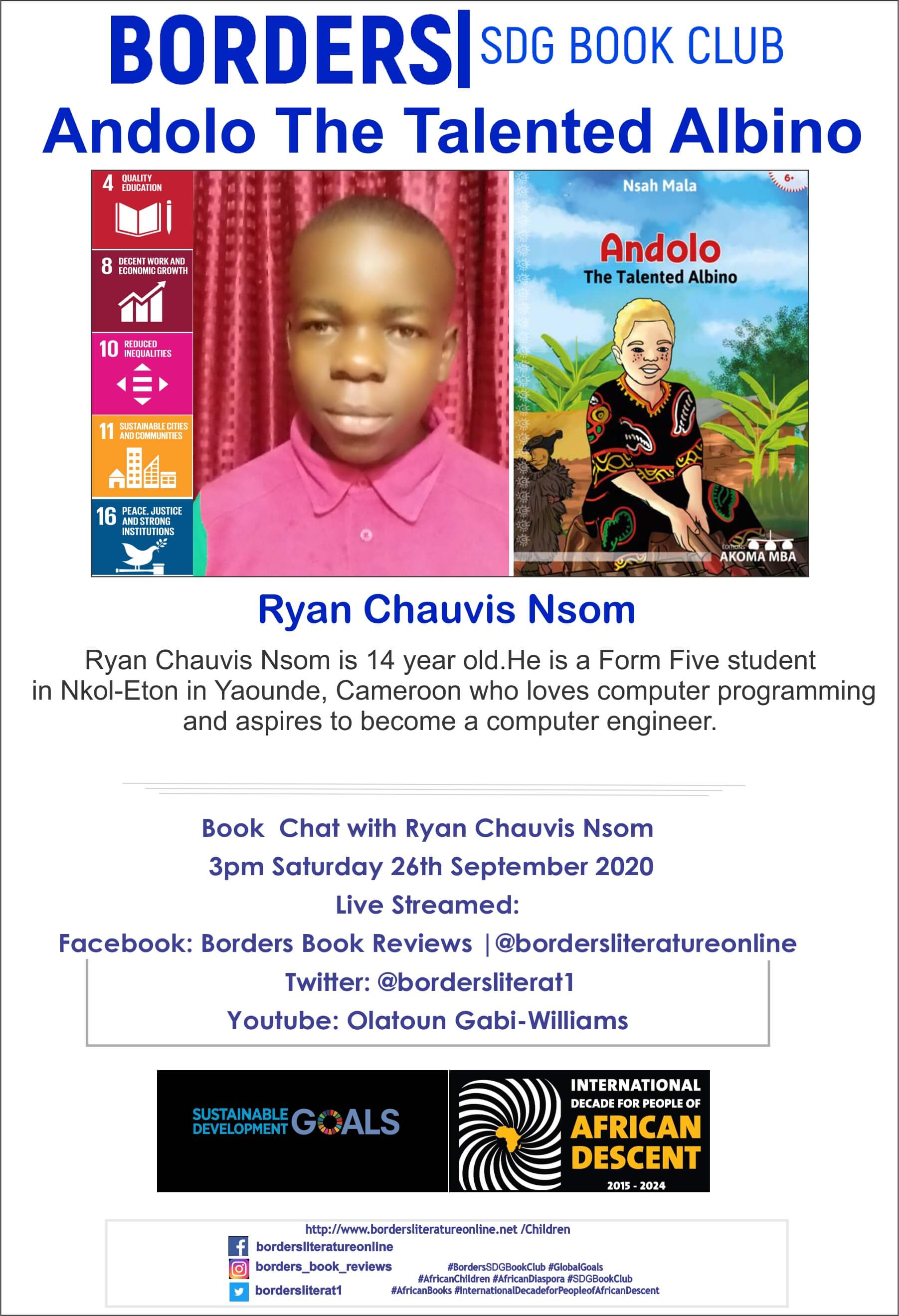 ---
Illustrator
Fakala Richard is better known as Akira Junior, a Cameroonian illustrator born in Ndoungue in the coastal part of the country. He has liked drawing since early childhood and his interest in art began then. Since his scientific Baccalaureate, he has devoted most of his time to his passion for art and has earned many awards. Evolving as a freelancer, he also practices music and slam.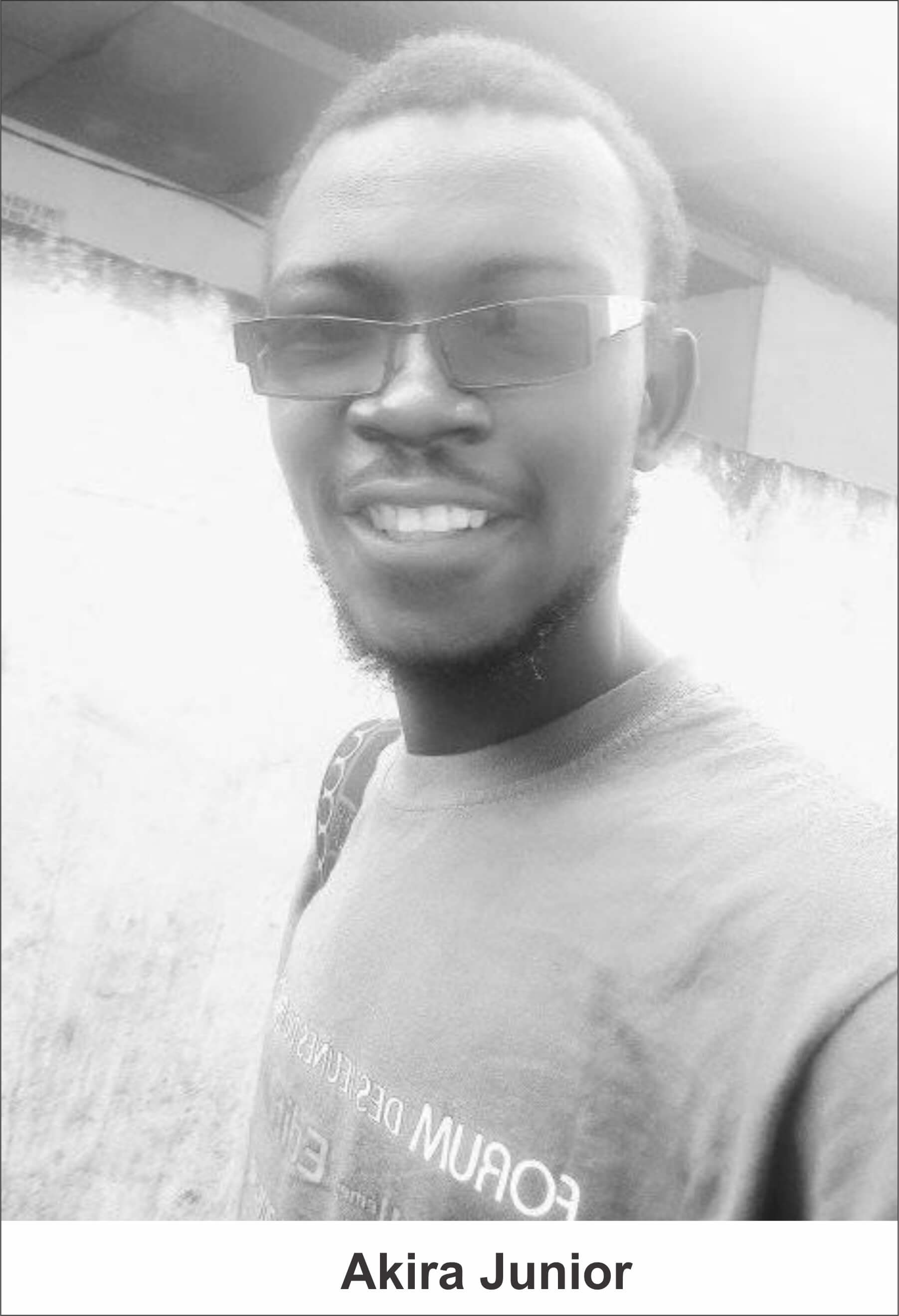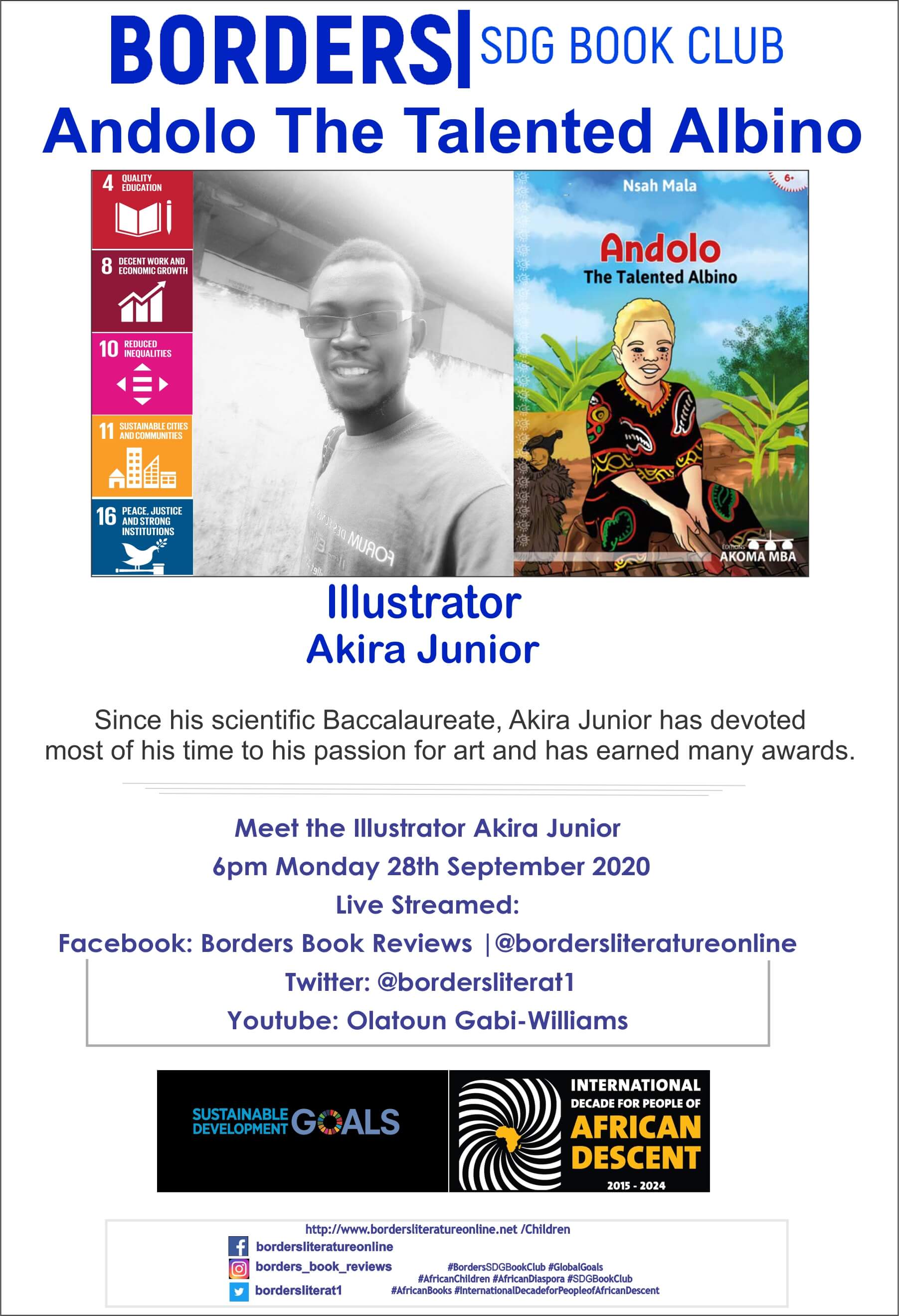 ---