Story Story, Story Come is an anthology of 12 re-imagined folktales from across Africa. It includes stories by writers from 8 different African countries. The stories challenge the idea of who is the hero of a story and in so doing, reflect the UN SDG 5 and 10 of achieving gender equality, reducing inequalities and SDG 16 which promotes peaceful and inclusive societies for sustainable development, provide access to justice for all and builds effective, accountable and inclusive institutions at all levels.
For example, in The King, The Children and the Lake Monster, a story by Sifuniso from Zambia, a young blind girl called Iketeni saves the day through her bravery, subverting the idea that young girls and people living with disability cannot be heroes in stories and in real life. The Big Nest from South Sudan is a powerful allegory of war. Through the questions that Little Bird asks, children can begin to understand the true cost of war, which destroys the very glue that keeps families and communities together. And Shela's Journey tells the tale of a young girl who embarks on a journey across the seas in search of her parents who have been kidnapped by slave traders. When hundreds of years later she finds her father, he is laying on the ground, being held in a choke hold, as he cries 'I can't breathe'. This story by Maimouna Jallow was written in memory of Eric Garner who was killed by a police officer in New York in 2014. It serves to remind us that we still have a long way to go in the fight for racial equality and justice.
To listen to the audio versions of the stories, go to Akoo Books, Audible or any other major audio platform. To find out more about the stories and authors, visit http://www.reimaginedstories.com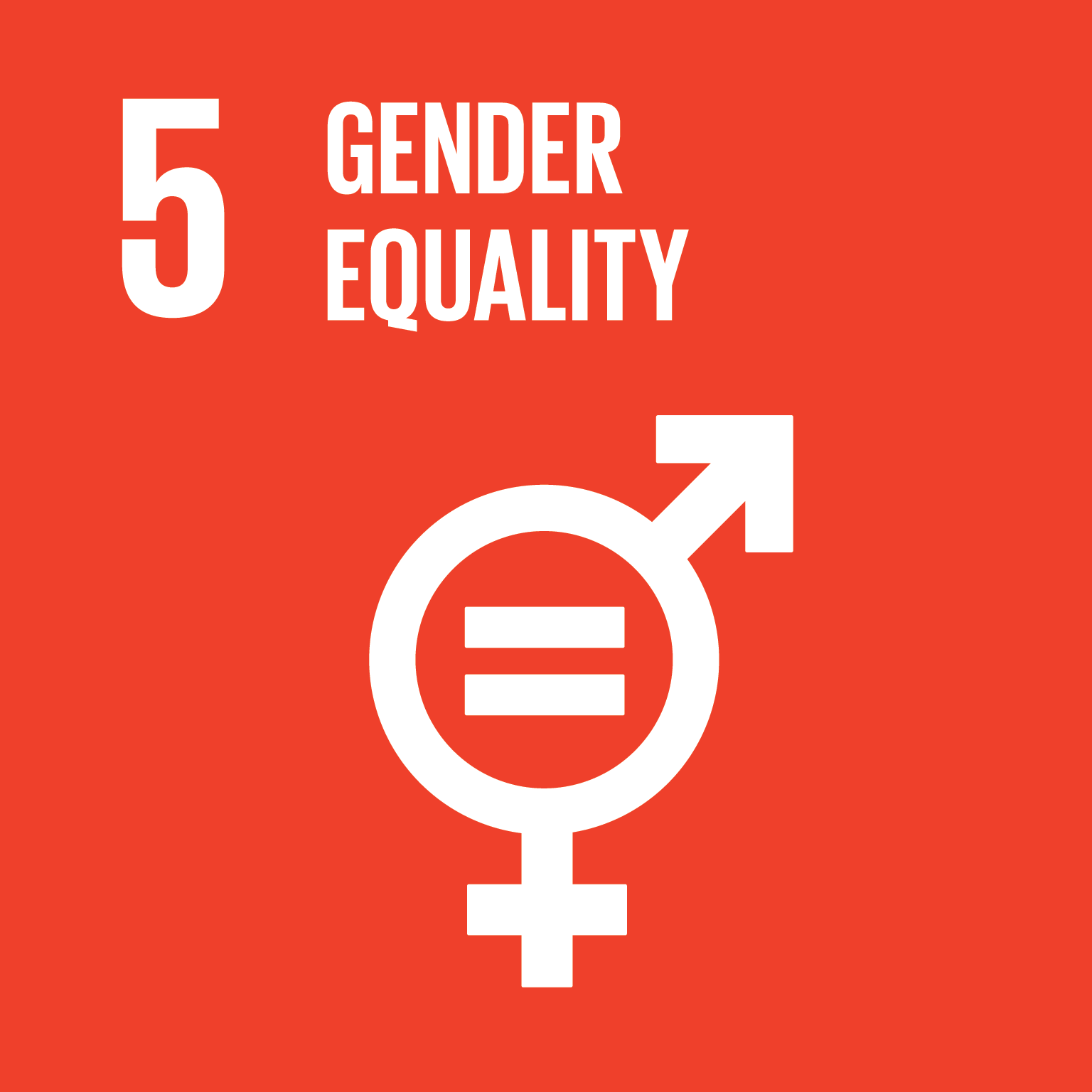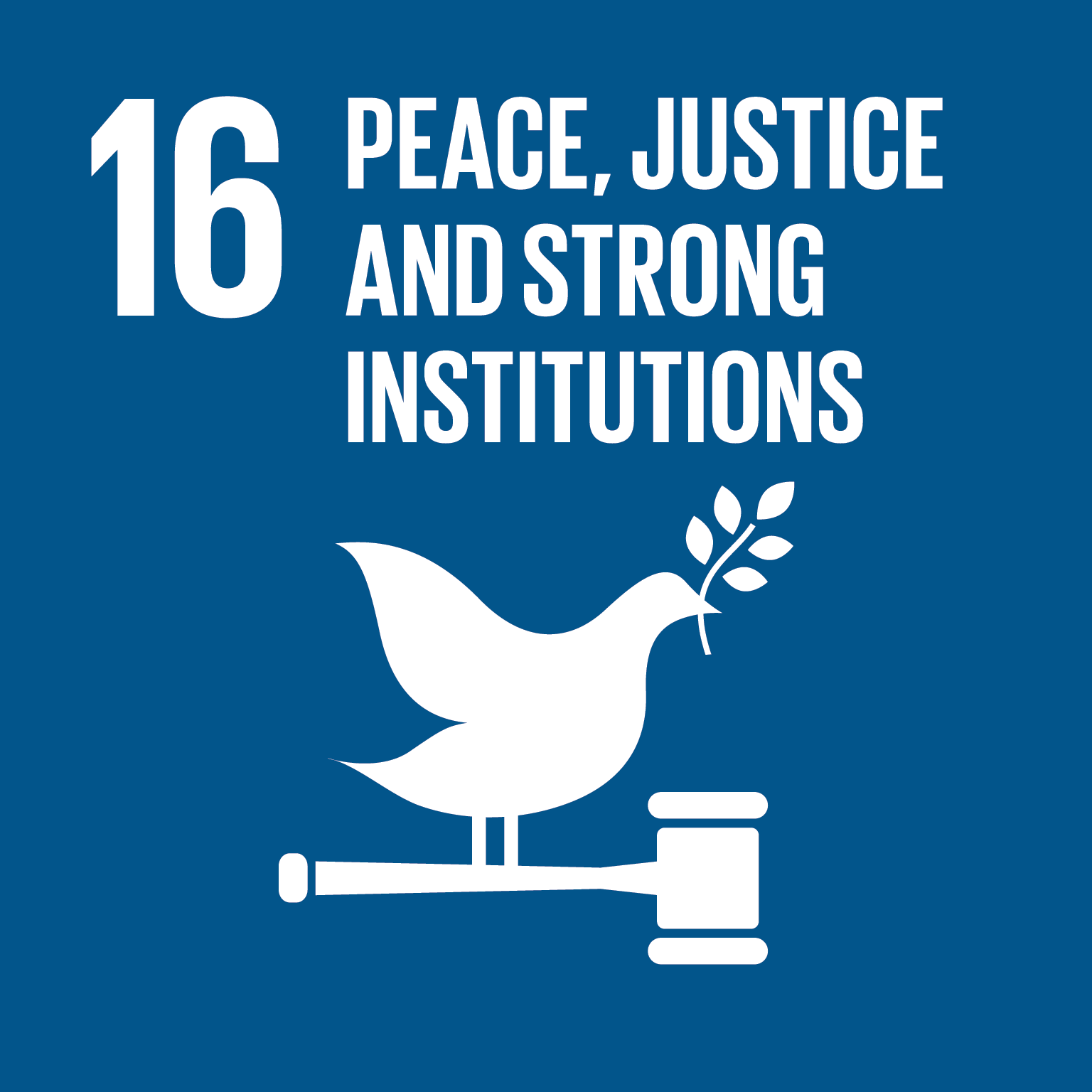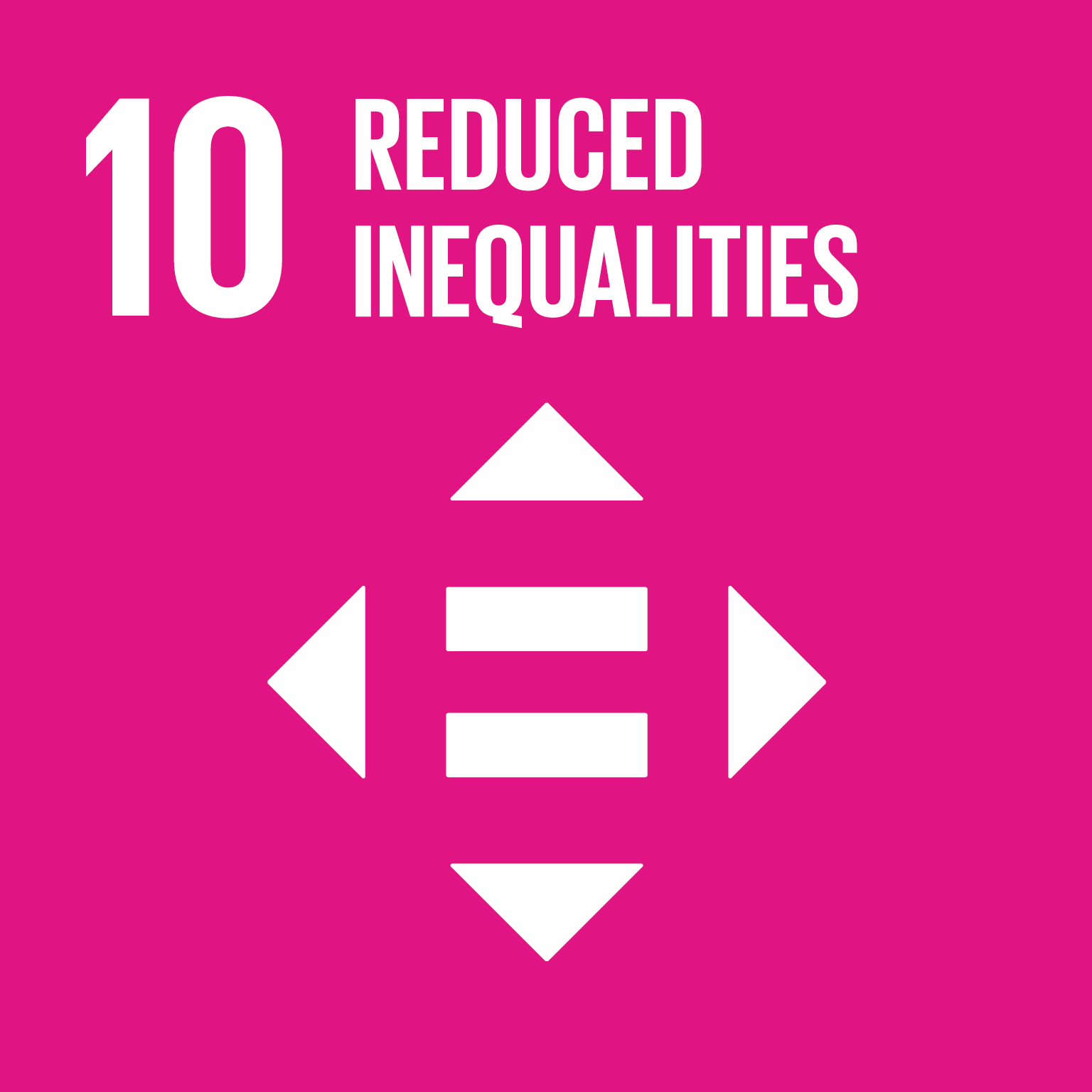 Editor's Biography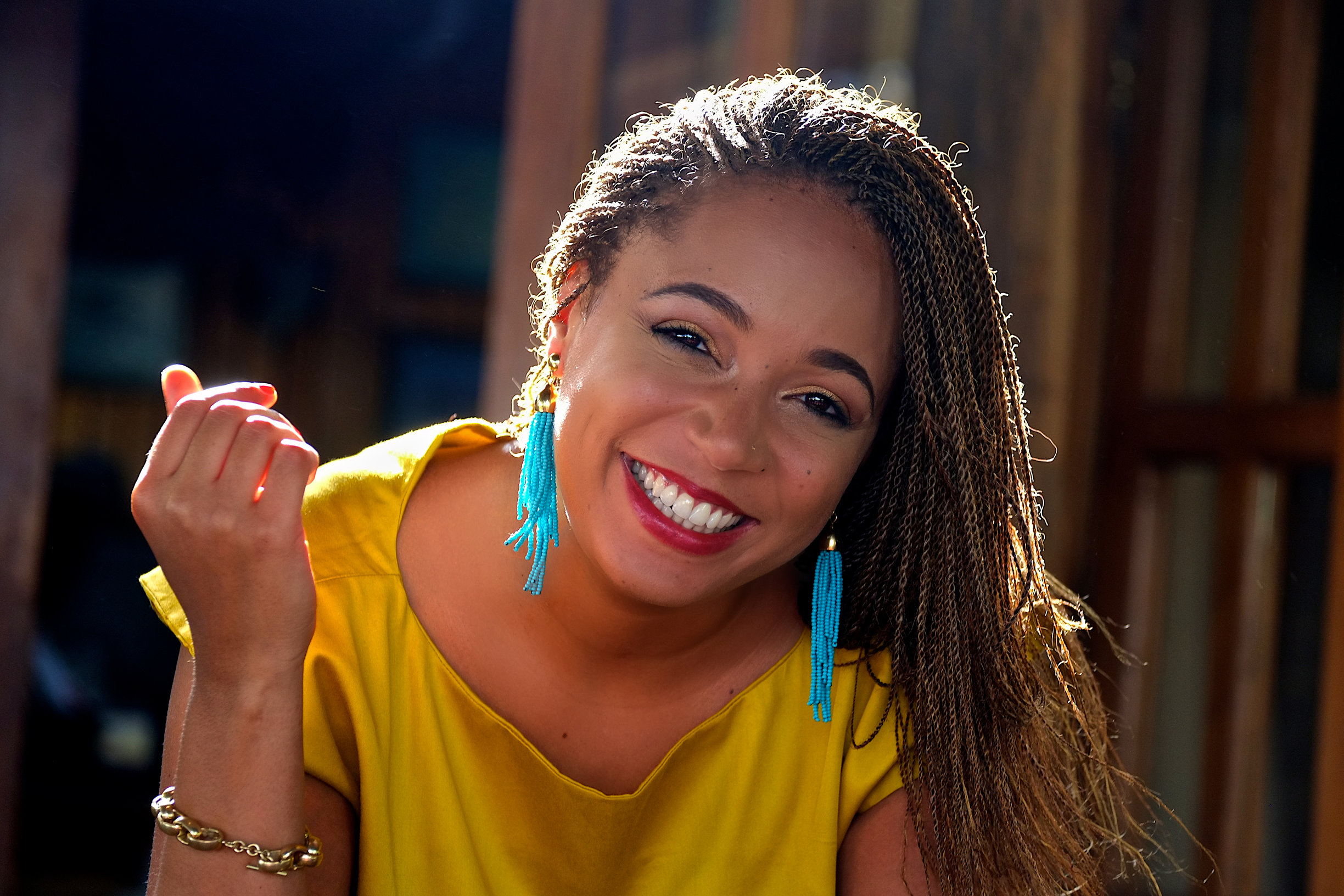 Maimouna Jallow is the co-founder and director of Positively African, a Nairobi-based arts and media company that creates content and curates events that celebrate African heritage. In 2018 she received the Sanaa Theatre Award for Best Narrative Theatre for her adaptation of Lola Shoneyin's The Secret Lives of Baba Segi's Wives, which she toured internationally. She is also the editor of Story Story, Story Come, an anthology of 12 African folktales. She is the author of two children's stories - Shela's Journey (Pavaipo/Ouida Books 2018) and I am the Colour of Honey (Book Dash 2019). Her poetry and fiction have been published in the Fifth Draft and Fresh Paint anthologies. She is a fellow of the inaugural Ford Foundation #AfricaNoFilter fellowship. Her work has been featured on the BBC, New York Times, Forbes Woman Africa, and The East African, amongst others. She holds a Masters in African Literature from the School of Oriental and African Studies, University of London. Find out more https://www.positivelyafricanmedia.com/
Book reading and chat with Maimouna Jallow
---
Illustrator's Biography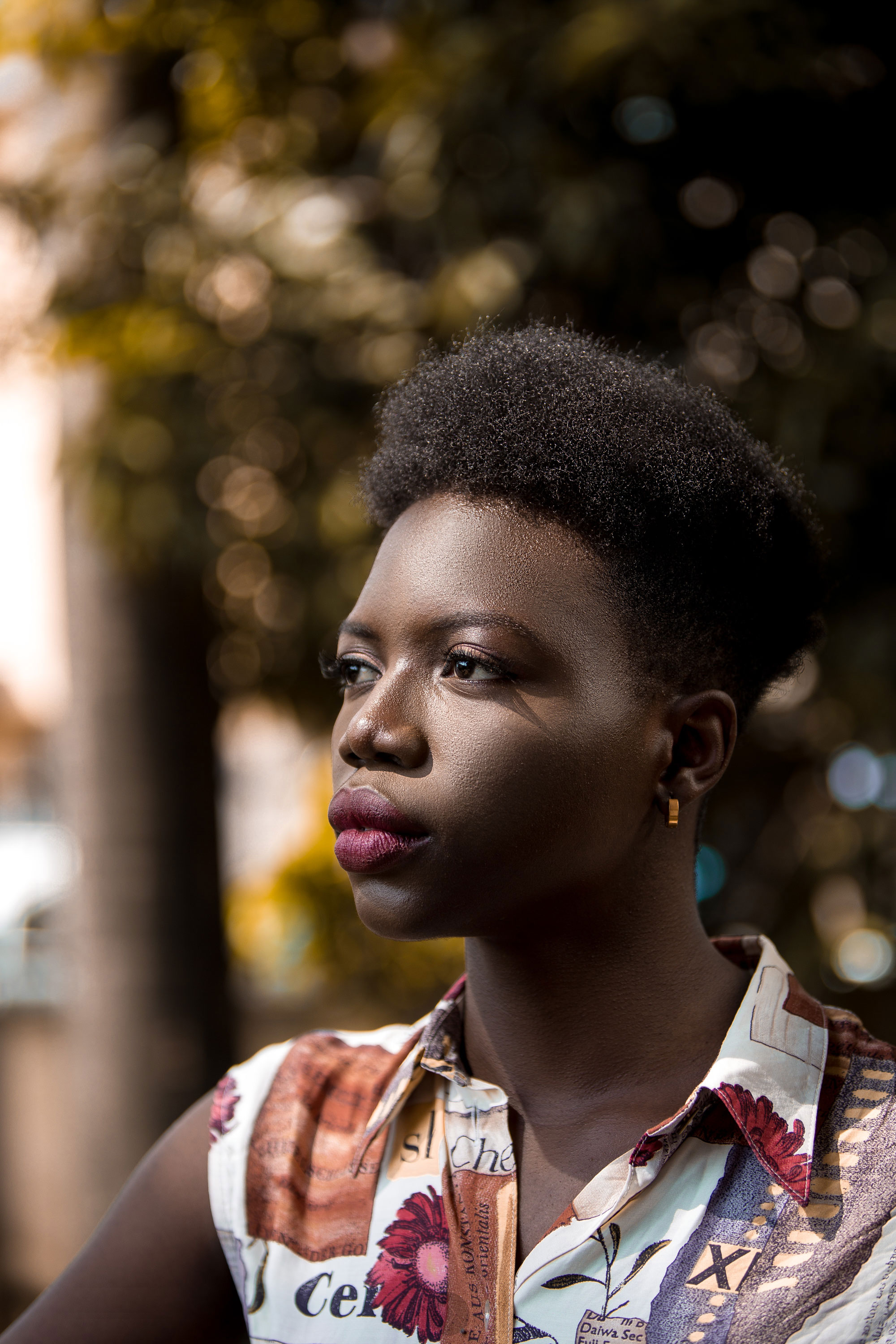 Olusayo Ajetunmobi is a self-taught fine artist and visual storyteller. She is enamored with folklore and making art for children. She has illustrated three published children's books for various authors. Her work focuses on self-discovery, as it pertains to exploring, destigmatizing and decolonizing African stories, history and culture. You can view her latest project at artofajet.com.
Meet the Illustrator
---
First Child Reader
Almond is 12 years old and is a student of Braeside High school in Nairobi Kenya. His hobbies are reading, athletics, board games like Chess, Monopoly and Scrabble. He likes spending time with family members, he is also a scout and likes camping.
It is a joy to welcome Almond to the Borders SDG Book Club!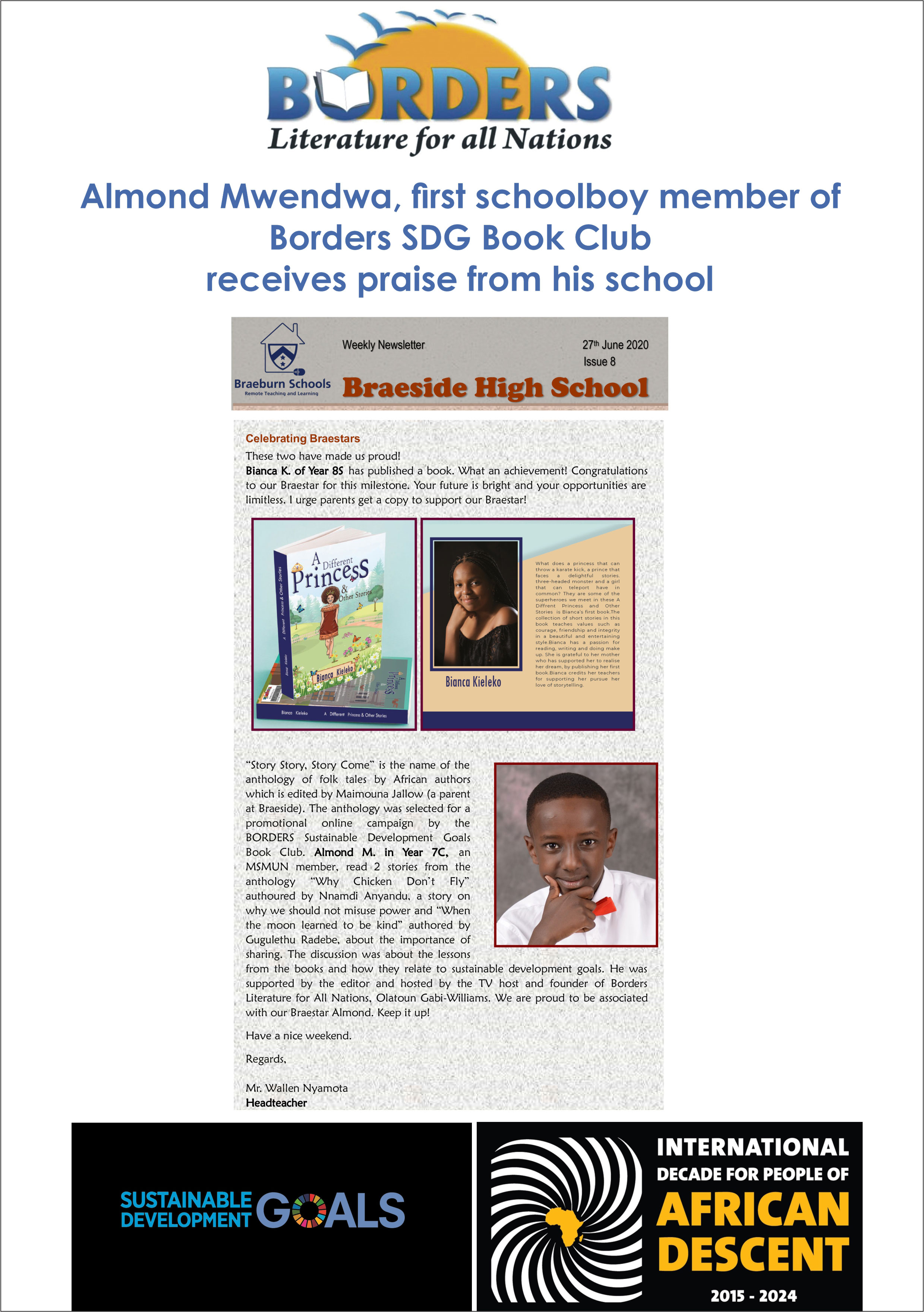 Book reading and chat with Almond Mwendwa
---
Authors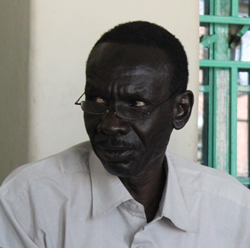 Ali Majok is a writer, storyteller, and poet from South Sudan. He has worked as a journalist and radio producer for Radio Omdurman in Sudan and Upper Nile Radio. He has contributed work to South Sudanese Folktales, an online platform created to document, display, discuss and share South Sudanese folktales. "The big Nest," is his first published story
Wangui wa Kamonji is a researcher, environmentalist, poet and dancer from Kenya. She has traveled the world investigating the intersection between community innovation and environmental issues; and centers Africa, ancestral knowledge and the environment into her storytelling. She blogs at From The Roots. "The Giraffes of the Desert" is her first published short story.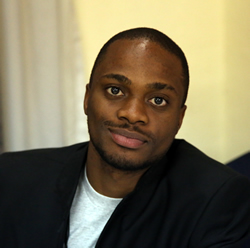 Nnamdi Anyandu is a creative writer from Nigeria with a selection of short fiction, poetry and a collection of children stories under his belt. His stories have been published in the Nwokike Literary Journal and Brittlepaper, amongst other Blogs. He is the co-founder of "Open Book Nigeria" and a member of the "Enugu Book Club". He is currently working on his first novel.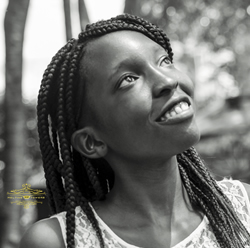 Sally Garama is currently doing her BA in English at Daystar University in Kenya. Her interest in writing short stories started at a tender age of twelve, when she delved into literature as a way of understanding the world around her. "The Greedy Merchant" is her first published story.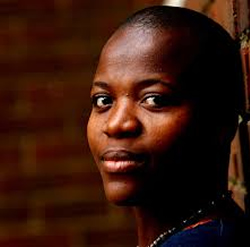 Zukiswa Wanner is the author of the novels The Madams(2006), Behind Every Successful Man(2008) Commonwealth-shortlisted for Best Book Africa region Men of the South(2010) and winner of the South African Literary Award London Cape Town Joburg (2014). She has also written two works of nonfiction, Maid in SA: 30 Ways to Leave Your Madam (2013) and a literary travel memoir, Hardly Working (2018) as well as two children's books, Jama Loves Bananas (2011) and Refilwe (2014). Wanner is a creator and curator of Artistic Encounters in Nairobi, a program that brings two artists of different art forms on one stage at the same time. Artistic Encounters is now in its second year running at the Goethe Institut. Wanner has also recently founded an East and African publishing house, Paivapo. Her accolades include being a 2018 Johannesburg Institute of Advanced Studies (JIAS) Fellow, being African Juror for the Commonwealth Short Story Prize in 2017, Danish International Visiting Artist (DIVA) in 2016 and Etisalat Prize for Fiction Juror in 2015.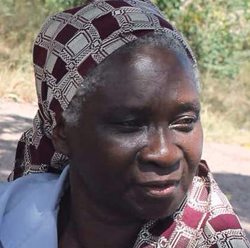 Monde Sifuniso
is a teacher, editor, publisher and writer from Zambia. She has contributed to
The Heart of a Woman - Short stories from Zambia
(1997), and co-edited
Woman Power in Politics
(1998). Monde is a gender activist and has published a number of papers, including
Re-Entry (2004)
, which looks at the school re-entry policy for adolescent mothers in Zambia. She is a co-founder and one-time-president of the Zambia Women Writers Association.
"Why Don't Children Work?"
is her first published short story for children.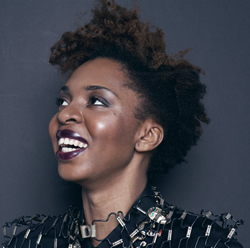 Spiced in Cameroon, marinated in Canada and sizzled in Switzerland,
Melissa Zibi
now calls London home. A writer and art enthusiast, she draws her inspiration from painters and writers from around the globe, infusing poetry and rhythm into her work. Melissa works as a creative director and recently collaborated with photographer Violeta Sofia on the
'Gift of Nature'
project, which highlights Africa's natural resource wealth through fashion and photography. The work was published in VXGW magazine. "Uncle Modibo" is her first published story.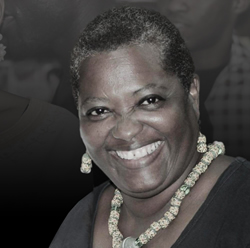 Mariska Araba Taylor-Darko is a writer, poet, and performing artist from Saltpond, Ghana. In 2017, she self-published her first novel for young teens, The Iced Water Seller, and also The Deer Hunt, a poetry/historical book about the annual festival held in Ghana. Prior to that, she published A Widow must not Speak (2013) and The Secret to Detoxifying Your Life and Love (2012). She is at present working on a fully illustrated book for primary school children. Mariska has performed her poetry at the Find Your Voice motivational event in London, as well as at Bless the Mic, Alewa and Ehalakasa. She also runs the African Women's Poetry blog. She is a member of the Ghana Association of Writers.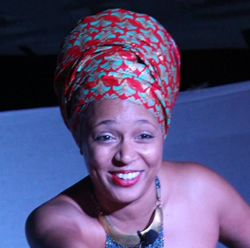 Maimouna Jallow is storyteller and journalist from Gambia. She has performed and led workshops around the world, including in Kenya, Ghana, Nigeria, Egypt, Uganda, Sweden, Singapore, UK, Chile and Poland. As co-founder and director of Positively African, she is the editor and curator of the Story Story, Story Come anthology and audio-books. Her short fiction and poetry have been published in the Fresh Paint and Fifth Draft anthologies.
Izuchukwu Saviour Otubelu studies Zoology at Nnamdi Azikiwe University in Nigeria. He is a poet, short story writer, novelist and essayist. His short story, Patience, The Rain Will Fall was published in the Kalahari Review in 2014. His poems, Wake up, Sleeping Giant, The song of a street child and Blood Sweat and Tears, were all published in Words, Rhymes and Rhythm, a Nigerian publishing and educational institution. He won the Brigitte Poirson Poetry Contest (BPPC) in October 2016 and also in March 2017.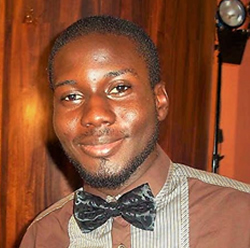 Amatesiro Dore is an alumnus of the Farafina Trust Creative Writing Workshop (2009); former Managing Editor of Vanguard Spark, an imprint of Vanguard Newspapers in Nigeria; and a 2015 Fellow of the Ebedi International Writers Residency. He studied law at the Igbinedion University Okada and the Nigerian Law School. He's a winner of the Saraba Manuscript (Non-Fiction) Prize and was shortlisted for the 2017 Gerald Kraak Award.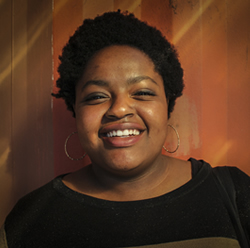 Gugulethu Radebe is a teacher and currently works at the Durban Holocaust and Genocide Centre as an education facilitator. "When the Moon Learnt to be Kind" is her first published story.