FRANKFURT BOOK FAIR

LETTRES D'AFRIQUE 2018
NORTH-SOUTH LINKAGES, VALUE CHAIN AND THE RISE OF LITERARY AGENTS IN THE LITERARY FIELD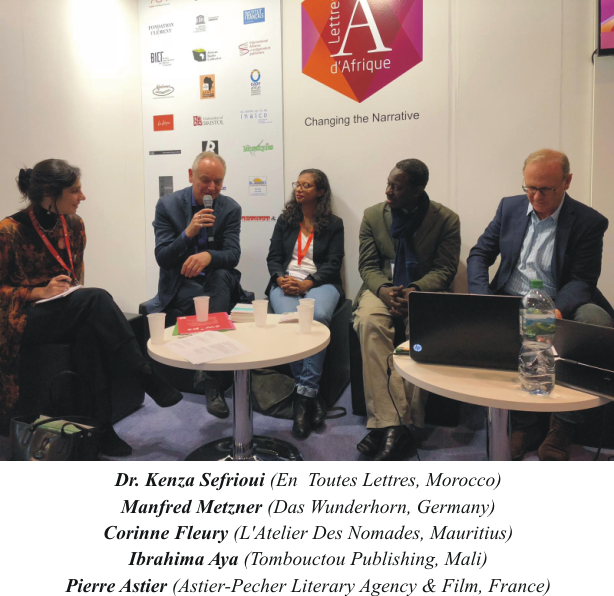 Corentin Emery of French publishing firm, La Kora, head crowned with loose brown curls, was moderator for the session. He studied at the famous Sciences Po, subsequently working in services attached to the office of the French Prime Minister. He later travelled to Morocco where he worked at leading consultancy firm, Mazars in Casablanca. Back in France, with Rosine Zadi, he founded Nakiri, a digital workstation and market place dedicated to rights dealing, and the publishing firm, La Kora named after the West African harp lute. To quote him, "I deeply wanted to promote a book industry without borders in our new economy".
With its strong diversity orientation, La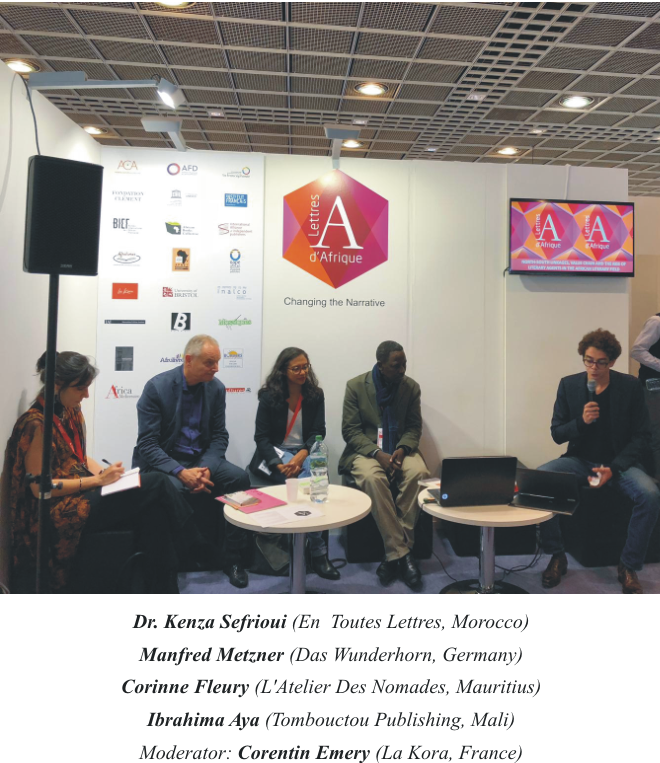 Kora was well-chosen to direct the panel about North-South Linkages. Emery moved the speakers competently through the segments ensuring a 1.5 hour discussion that was rich and robust.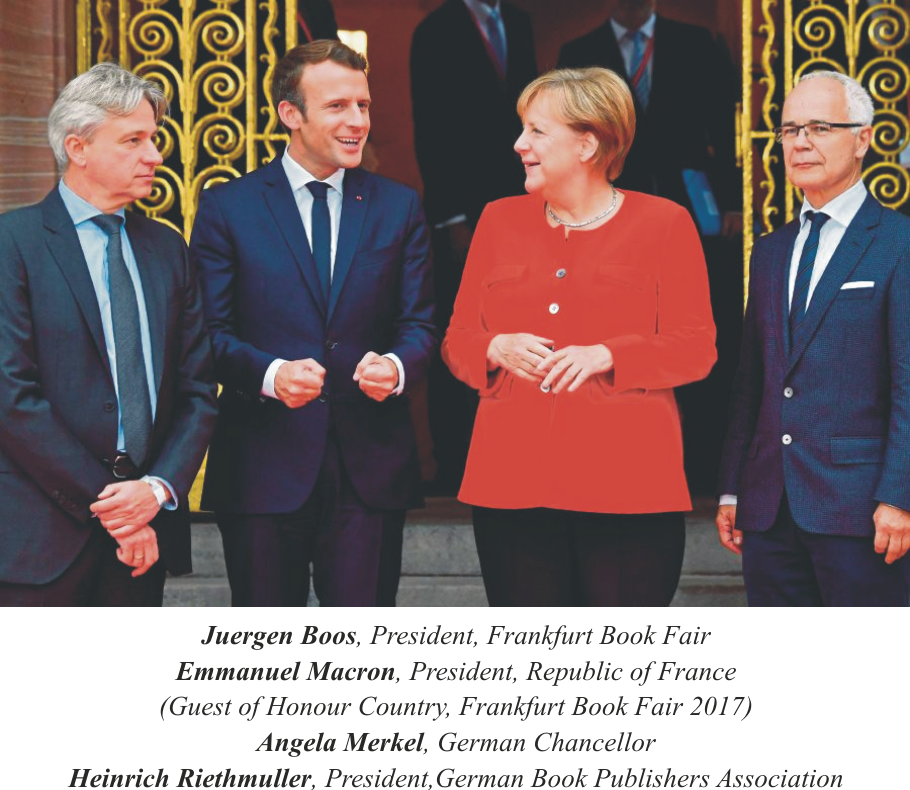 Let me preface my critique with two facts. The first is great: progressive French President, Emmanuel Macron, wishes to open up the French market to African writers. The second is regrettable: according to Manfred Metzner, publisher and translator at Das Wunderhorn, in 2017, at a major exhibition which took place in France, of the so-called 'best' African books exhibited only one book came from the African continent.
Why, decades after the establishment of Africa's sovereignty is the integration of her own stories into the universal conversation still only nascent?
This is the 21st century. Why do we need a European sitting on a panel at Frankfurt Book Fair to affirm the importance of literature from francophone Africa in universal literary aesthetics?
[Metzner specified francophone literature. I would ascribe the same status to all literature and orature in the plethora of languages in which they are written and spoken throughout the continent.]
These were my silent questions. The reason I was in the audience listening to what quickly became a (largely) satisfying discussion about the need for stronger north-south linkages. Manfred Metzner spoke of the strong strides which as a publisher and translator his organisation, Das Wunderhorn continues to take towards the integration of books from the South into the global market and the network of translators he has created. The translators work in vernacular and vehicular languages and facilitate the circulation of titles acquired through the transfer of rights. A champion of the African book trade, Metzner expressed respect for Africa as a producer of culture throughout the discussion and expressed his commitment to sustaining a productive conversation with African publishing via participation in literary festivals and book fairs.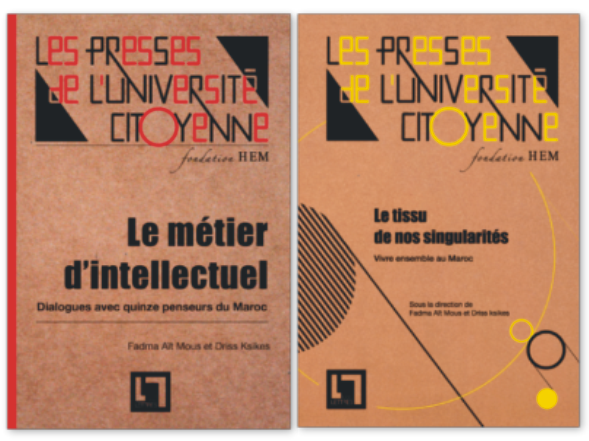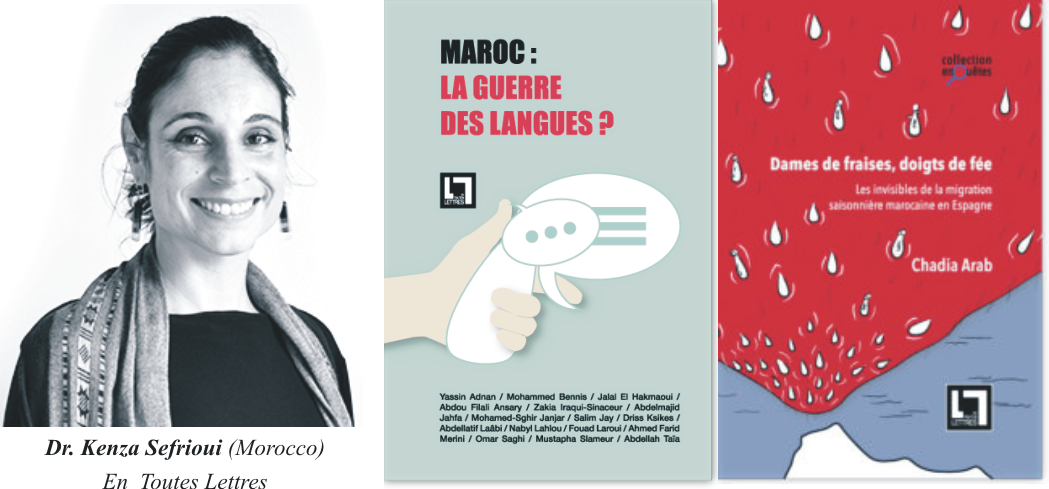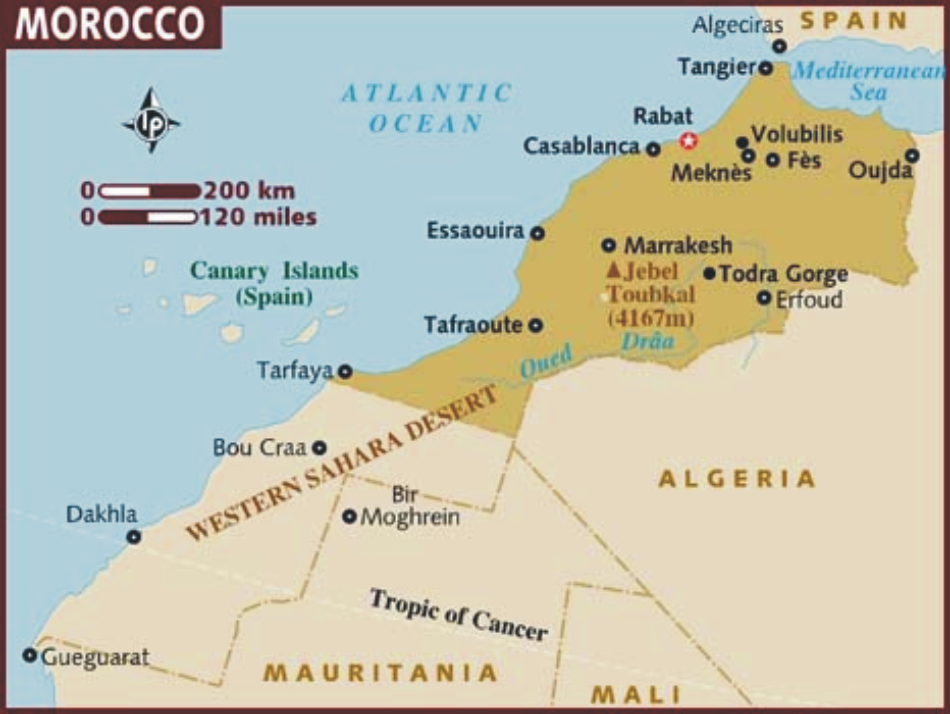 Kenza Sefrioui's En Toutes Lettres is a Morocco based press. To stimulate the interest of the Global North in her titles, she has adopted the interesting strategy of creating a 'political' editorial line. However, like Manfred Metzner she complained about the lack of technical understanding of African publishers in the area of rights trading and the inevitable inequities that riddle negotiations with Northern publishers who boast expertise. Sefrioui called for measures to be put in place to enforce compliance with legal and contractual obligations in order to protect publishers in the Global South. What she did not do was outline the kind of measures she wished to see or suggest on whose shoulders the promulgation and enforcement of those measures should lie.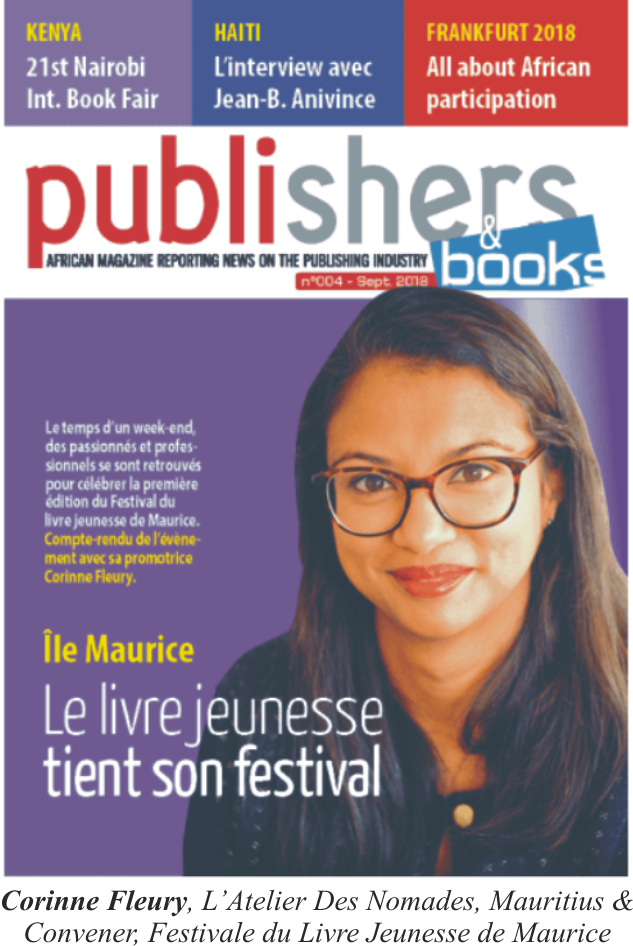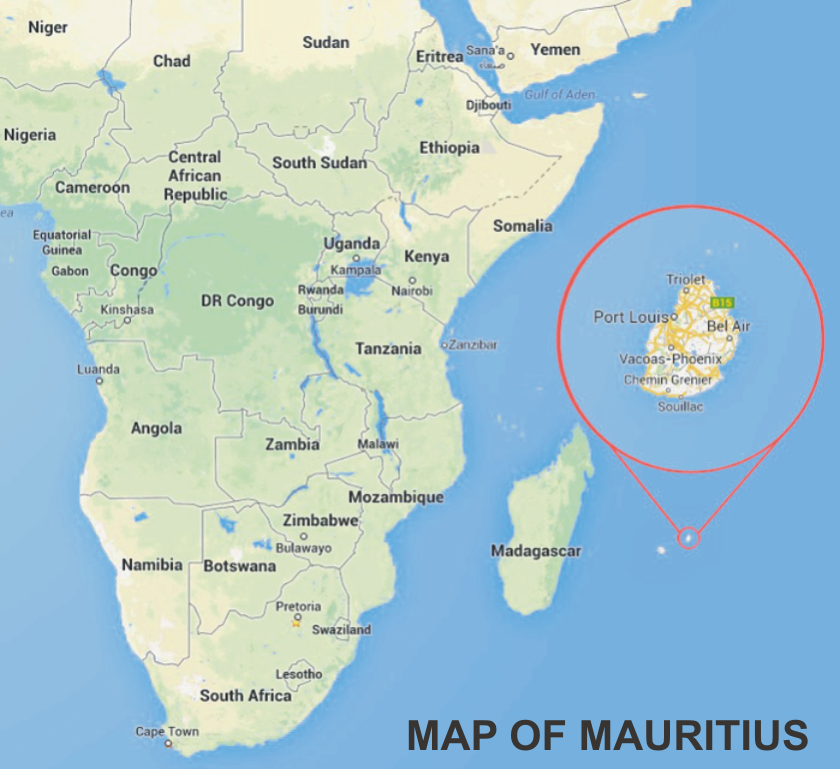 It was interesting to hear both Corinne Fleury of L'Ateliers des Nomades (Mauritius) and Moroccan Sefrioui trot out the same government disinvestment tropes embattling the African publishing landscape: poor infrastructures, phantom libraries, poor distribution networks, non-existent cross border trade. Fleury's Mauritius, classified as East Africa, is doubly embattled for being an Indian Ocean island, not physically located on the African continent.

She complained that there was no national book policy and high transportation costs undermined the distribution of books to the Reunion Islands with which Mauritius partners. And because of sustained disinterest from government, coalitions amongst African publishers are difficult to form. It is not that Mauritians don't read, the problem is poor accessibility due to poor distribution and unaffordable book pricing. It is these things that undermine the culture of reading. I was surprised that neither Corinne Fleury nor anyone else on the panel started a debate about whether digital publishing could be a way out of these impasses.
Africans are intrepid entrepreneurs so why was I surprised to learn about the activities of Ibrahim Aya of Tomboctou Publishing? For over 10 years Aya has valiantly pushed the cause of literary Africa in self-dialogue and literary Africa in dialogue with the world. He has done this by raising the visibility of authors and publishers and their books. Setting up events to exhibit local production; orchestrating solidarity between African book professionals and exchanges with European publishers via his celebrated Rentree Litteraires held annually in Bamako.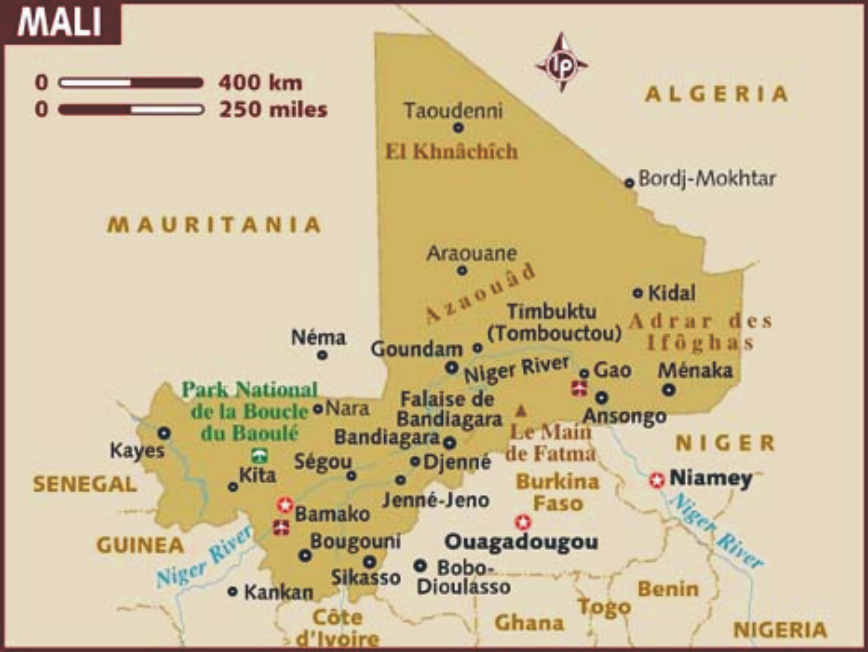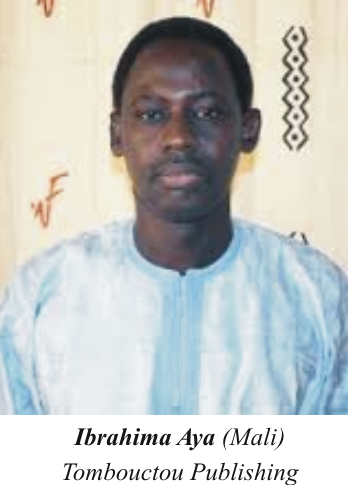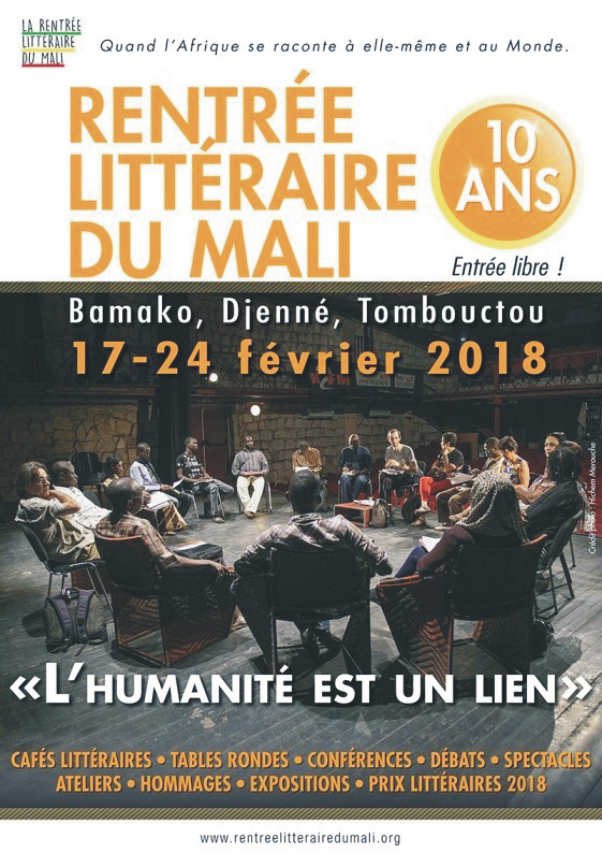 Aya addressed South-South linkages as crucial, lamenting, like Fleury and Sefrioui, the difficulties in producing and circulating books across African borders and the cost of producing books on national markets. Importantly he recognised the poor circulation of books within national borders and the need for literary centres in communities which focus on public readings and providing access to books.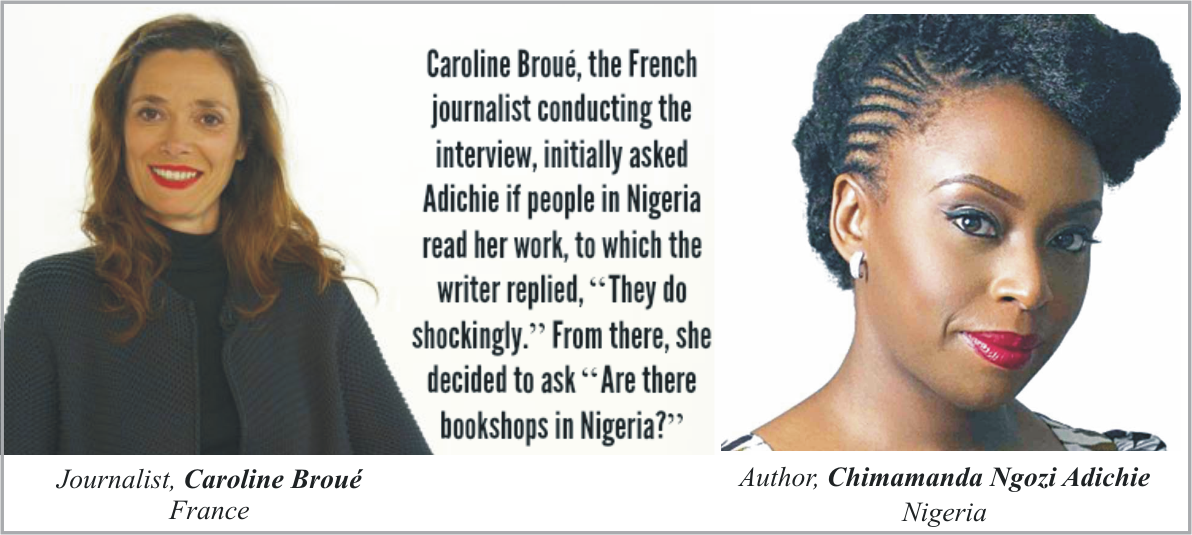 His regret (and those of the other Africans on the panel) about a lack of access to books, may have reminded audience members - at least those active on social media- of the viral outrage which followed the 2018 conversation between author Chimamanda Ngozi Adichie and French journalist Caroline Broue who asked whether there were bookshops in Nigeria.
https://www.premiumtimesng.com/entertainment/artsbooks/256873-french-journalist-fire-asking-adichie-nigeria-bookshops.html
Ibrahim Aya was the first on the panel to recommend the wide adoption of co-publishing as a model for African publishers and their western counterparts. His advocacy was fulsomely supported by Corinne Fleury and Manfred Metzner who mentioned his own extensive and successful international practice using the co-publishing model.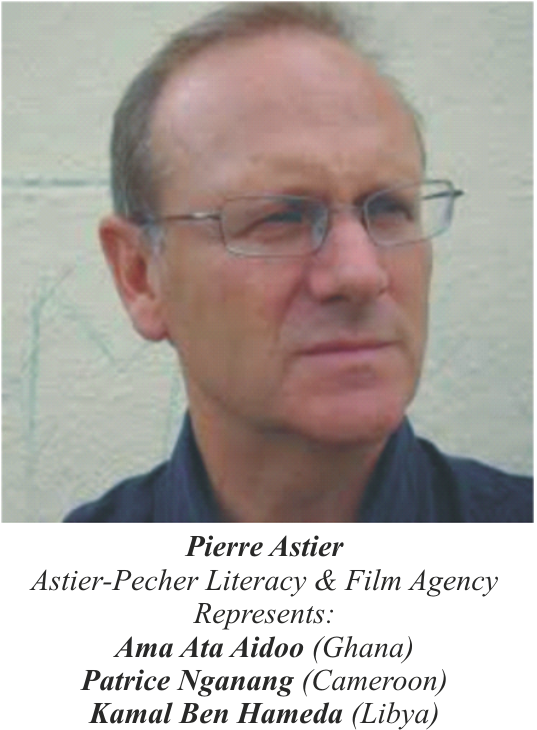 Frenchman Pierre Astier of the Astier-Pecher Literary & Film Agency which is up for an Excellence Award at the 2019 London Book Fair, was a late arrival on the panel. He quickly inserted himself into the conversation adding drama, declaring it 'scandaleux' that publishers should abdicate the responsibility of selling world rights to authors. Corinne Fleury joined him in denouncing publishers who impose responsibilities that properly belong to publishers e.g book promotion and marketing, on authors. Astier, who has 13 years experience as a literary agent (after 15 in publishing), was colourful and expressive throughout the short time he spent on the panel (he had to dash; another pressing commitment) claiming a mandate (of sorts) to stand in the gap left by irresponsible French publishers. He was here to help African authors (and authors from other regions) in the area of rights acquisition, further emphasising the importance of authors understanding what it means to be published in various territories: Africa, Pacific, Europe etc.
Pierre Astier's expressiveness sounded like an appeal for more agents to join him in the field, not like the sentiment of a man seeking to monopolise the market for African authors. But in the South, what we need far more than the Astier-Pechers of the North, are the services of informed literary agents here at home. We need our own literary agents to deliver expertise to local authors; to protect them from cunning publishers and shameless vanity presses prowling the biblio-sphere looking for gullible Africa based authors to devour. Overseas Book Donation programmes converted by the donors partially - even largely - into publishing education for African stakeholders would significantly help to close the knowledge gap regarding rights trading, publishing agreements etc.

After the panel, moderator Corentin Emery briefed me about points I missed: Astier's call for 'awareness'; his call for 'a reaction of magnitude' to what he termed the 'editorial desert' of francophone countries in contrast with the strong publishing infra-structures available in Anglophone countries.
Strong publishing infra-structures? This will come as a surprise to many in my country, Nigeria, the giant of Africa's anglophonie. Though power-house indie presses (Cassava Republic, Farafina, Ouida Books, Bookcraft, Parresia, Narrative Landscape Press) are rising, the basic condition of our book industry is one we decry. Two years ago, on Sunday April 2nd 2017, Guardian Nigeria published a fairly in-depth study of the embattled book chain: https://guardian.ng/art/book-industry-reels-in-debt-as-publishers-booksellers-bicker/. What the study presented was a landscape with obvious potentials but fraught with obstacles to its success.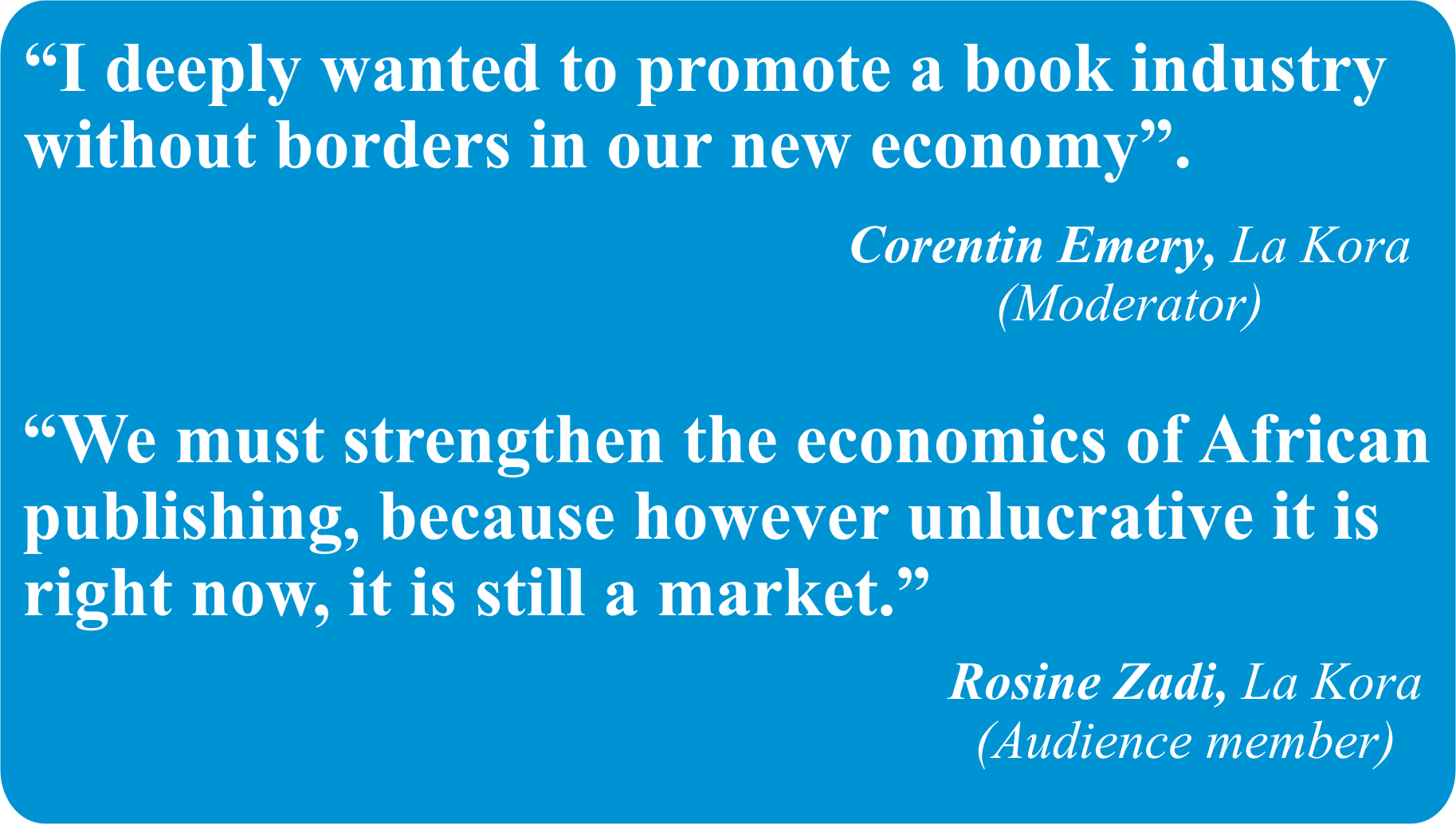 Sitting beside me in the audience was Rosine Zadi, co-founder, alongside Corentin Emery, of La Kora. French and American with Guinean and Ivorian roots, Zadi belongs to a demographic of world citizens I call exotic flowers because of their unusually diverse cultural heritage. With a Price Waterhouse background in strategy, social innovation and inclusion in business, she joins the panel as a proponent of co-production as an effective model. La Kora is emerging, she said, we are still very new. Co-production ensures that the burden of production, promotion fees and distribution can be shared with the bigger publishers and it mitigates risks when entering new markets. It is also great for diversifying publisher catalogues. A champion of South-South collaborations, she regretted the virtually exclusive attention paid to trade with the North by publishers in the Global South arguing that African actors need to liaise far more with each another to access information about opportunities at all steps of the value chain: "We must strengthen the economics of African publishing, because however un-lucrative it is right now, it is still a market." There are rich opportunities, she said, in the area of rights transfer: foreign, film and translation. With a knowing gleam in her eye she said this was no doubt why Pierre Astier, [who represents Ama Ata Aidoo (Ghana) and Patrice Nganang (Cameroon) and other literary heavyweights from Africa], had developed a keen interest in African publishing.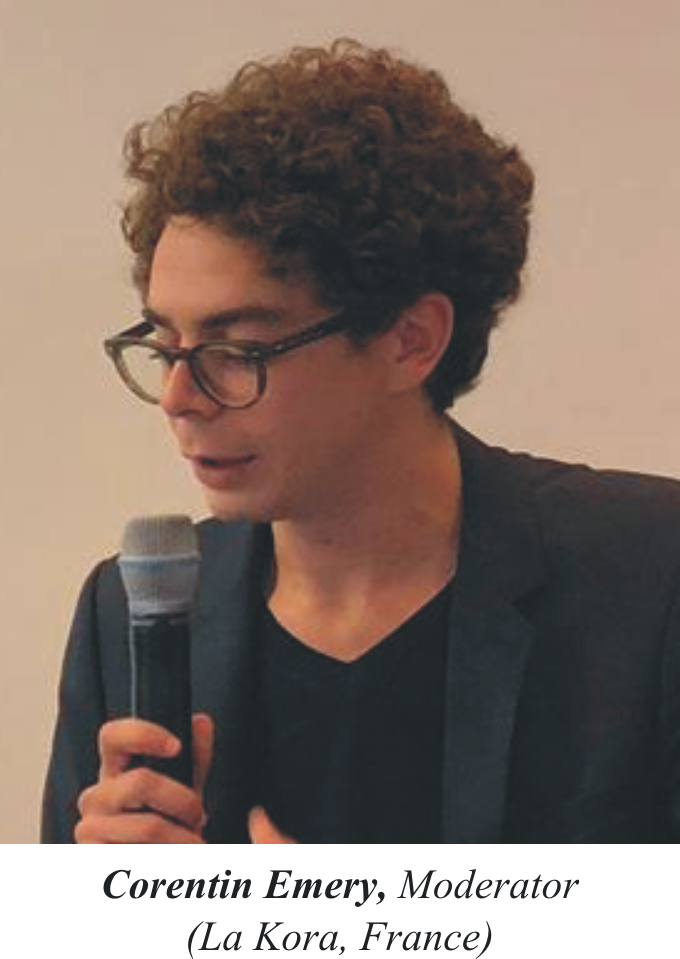 No-one on the panel including South-South advocate, Ibrahim Aya, moderator Corentin Emery; no-one in the audience which included Dr. Jama Musse Jama, founder of the Hargeysa International Book Fair, mentioned the key referent missing from the discussion: AfCFTA. I was surprised. The African Continental Free Trade Area is a new exciting agreement which will take effect when the minimum requirement of 22 African Union nations out of the 49 that signed the agreement in March 2018, have ratified it. Once ratified, AfCFTA will create the largest free trade area in the world since the establishment of the World Trade Organisation (WTO). The goal of AfCFTA? A single market, and through the removal of tariffs, free movement of goods within the free trade area. And at some stage, as with the European Union, a single currency union.
It is foolish of my country, Nigeria, not to have signed and ratified AfCFTA.

The key to realizing the African Renaissance we dream of is African nations learning to trade successfully with one another so that increased revenue can strengthen fragile infra-structures. Necessities such as: publishing education; training workshops e.g. for the development and maintenance of national bibliographies which generate empirical data about the African book industry and which will give visibility to its output; for public libraries, book acquisitions (including up-dating and re-stocking); maintenance of public libraries; hosting events to promote international and intra-Africa linkages, amongst other interventions, all of this costs money. And more resources will be retained on the continent. Along the currently weak chain of Africa's book trade, healthy economies are the trees that will produce a strong, rich and diverse flowering of the publishing industry.

RECOMMENDED READING