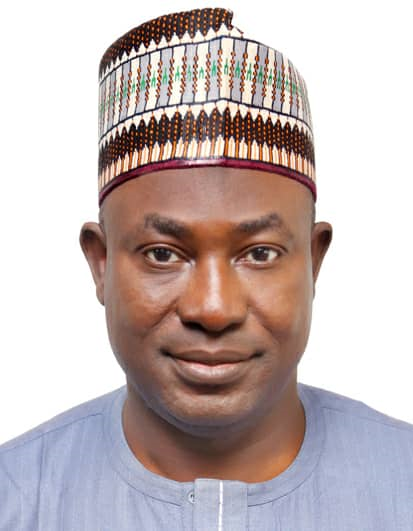 The Garbage School
Author: Abdullahi Ismaila
Publisher: KraftGriot (An imprint of Kraft Books Limited) Nigeria

How long have you been writing/ creating images for children's books?
My first attempt at writing for children was in 1995/96 when I wrote a play script entitled Troubleshooters of Class Six which I eventually turned into a story with the title The Garbage School published in 2021. But my first published children storybook is The Wicked Brother published in 2008.

What inspired you to take up the SDG challenge?
I saw the SDG challenge as an opportunity to get the book across to a wider and an international readership. The important message it bears is the urgent need to rescue the future of our future leaders by revamping the education system.

The main focus of the SDG Book Club is to inform and educate children; Briefly describe how you were able to create a fusion of entertainment, education, and information to advance the understanding of principles of quality education.
Generally, storytelling is entertaining. And so, it's only logical that important messages such as the need to improve quality education can better be appreciated through storytelling. The storyline of The Garbage School is pictured with both realism and elements of imagination, the protocols of narrative.

How do you carry out research for your book?
My research is mostly through conscious observation and trained imagination.

So far, what has being a writer been like? Describe your experiences.
Well, being a writer in Africa is tough in the sense that writing is done in such strenuous conditions, that without a significant breakthrough, the benefit of writing is a mirage!

What was your dream job/ambition when you were younger?
I wanted to be a lawyer or communicator of some sort.

What do you like to do when you are not writing?
Reading or contemplating are my main past-times

Tell us something about the main character
The main character, Yakubu, a totally fictional character, is meant to serve as a role model for children.

Is there an underlying true story, or was the book basically a product of your imagination?
The truth of the story is in its realism. The school in the story, Dabo Primary School, is an existing school in Gulu, Lapai Local Government Area of Niger State, Nigeria. The school represents the state of degradation of most rural schools in the state and in Nigeria as a whole. The subject matter itself, using school children to farm instead of helping them learn, is a real occurrence in rural schools, especially in Northern Nigeria.

What advice would you give to young readers across the continent?
My advice to young readers is to keep reading, make reading a daily habit because readers are leaders. Broaden your mind to new possibilities and expose your creativity to stimuli.

Describe the process of visualising and painting the main character of the story?
My mind creates panoramic images of illustration briefs from my publisher. Then I go into seclusion to work, discussing at regular intervals with my publisher in order to produce final images that satisfy both of us.

What advice would you give to aspiring visual artists across the continent?
Aspiring visual artists must commune with their muse and with nature to create concepts for illustrations. They must aim for perfection, appreciate the work of other artists, and they should seek out mentors who will direct, encourage and guide them.

https://namibia.un.org/en/125415-sdg-book-club-african-chapter
https://www.facebook.com/unsdgbookclubafricanchapter
unsdgbookclubafricanchapter@gmail.com
https://www.youtube.com/channel/UCfNZcQ0hcme9l6SQBuBE97Q
https://twitter.com/sdg_club_africa