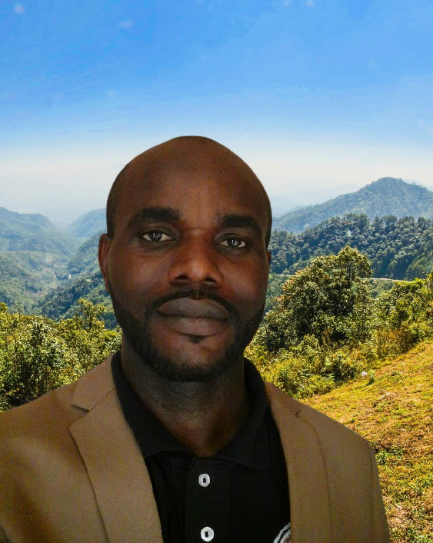 Born in Lagos, Nigeria, author of Monkey Business, Chukwuemeka Iroegbu Chukwudi, has been a writer for nearly thirty years.
He has written articles, news reports/features, short stories and poems for publications and competitions and some of these poems have won awards.
His first book, Monkey Business was selected for the SDG 1: No Poverty inaugural reading list. Chukwuemeka Iroegbu Chukwudi also emerged winner of the Akada Children's Book Festival's, Write Like a Pro! Literary Competition, April, 2021, with his short story titled 'The Stubborn Fly'.
His other literary works include 'Notes on Monkey Business' - a study guide and an eBook, Self-publishing on Amazon Made Easy (a handbook).


How long have you been writing children's books?
Five years. Between 2013 and 2016 I rehashed and adapted a movie script I wrote in 2000. It gave birth to Monkey Business in 2016/2017. I considered titles like 'Breathe Again' and 'The Monkey Skull' but settled on Monkey Business

What inspired you to take up the SDG challenge?
The desire to make children aware of and interested in global current affairs. I also wanted to take my book to a higher level.

The main focus of the SDG Book Club is to inform and educate children. Can you briefly describe how you were able to create a fusion of entertainment, education and information?
I brought my creativity and imagination to bear in fusing my knowledge of current affairs with my teaching experience and my journalism training. The outcome is Monkey Business - rich in trending issues. Notes on Monkey Business.

How do you carry out research for your book?
I follow the news, both local and international; study materials, those of the relevant genre; interview people and observe my environment.

So far, what has it been like being a writer?
It's been bitter-sweet. It's been hard getting Monkey Business into the education curriculum and selling it. However, It is now successfully launched and selling well.

What do you like to do when you are not writing?
I Listen to music. This could be Old School, contemporary, gospel or secular. It could be hip hop or R&B. I also follow the news (I read, listen, watch). I watch football (I support Manchester United) and play board tennis.
Source: namibia.un.org

Describe how you were able to build the main character of the story?
My shrewd main character has to be round and dynamic - a beneficiary of both the military and democracy in Nigeria. He knows the right time to attack: after helping his driver, who is a graduate to create wealth, he kills him, helps his family to sustain the wealth, and then claims it. This kind of character does not surrender even when the game is up. Killing and jailing are too conventional as punishments. So I made him a witness to his own destruction: the loss of his business empire.

Tell us something about the main character
Chief Ogbonnaya Ikeji is the owner of the mega, Ikeji . He is cruel, cajoling his desperate driver to sign a suicidal agreement with an eye on claiming his wealth when it multiplies. He is corrupt and arrogant. Even when he loses his business empire, he is still unapologetic. Without the intervention of a spiritual mediator, his punishment would not have come to an end.

Is there an underlying story, or was the book a figment of your imagination?
Monkey Business is purely fictional. Of course, its content was created from my frame of experience and repertoire of knowledge, but there is no actual or real-life story behind it.

What was the inspiration for the story?
The inspiration was a 1990s Nollywood movie titled Blind Trust, which starred my friend Brenda Paul Ukpebor. I was touched by the depiction of how dangerous it is to trust anyone blindly. If I remember correctly, I think that the movie ended on that: blind trust. But I decided to create a character that would mistakenly trust blindly, fall and rise again (the Nigerian resilience). That's why the initial title was 'Breathe Again'.

What advice would you give to young readers across the continent?
My advice is based on some misguided criticism that I have received - that the book is confusing. Such critics are lazy readers. I think young people should read actively, using their imagination. Good writers don't tell, they show. So use your imagination to interpret the story from what you've been shown, don't expect the writer to tell you everything in so much detail that it lacks suspense.
Contacts
https://namibia.un.org/en/125415-sdg-book-club-african-chapter
https://www.facebook.com/unsdgbookclubafricanchapter
unsdgbookclubafricanchapter@gmail.com
https://www.youtube.com/channel/UCfNZcQ0hcme9l6SQBuBE97Q
https://twitter.com/sdg_club_africa