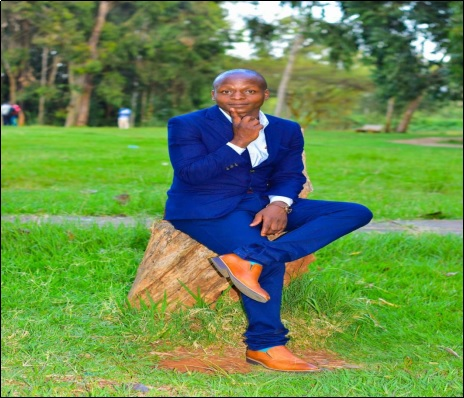 Dominic Maina Oigo is an author, editor, translator, and a final year student at Kenyatta University, Kenya.

He is also the current Secretary-General to the University Organization for Kiswahili Students in East Africa, Kenya Chapter, and an active member of the International Human Rights Art Festival African Chapter.

His book, Hatima Ya Musa has been selected for the inaugural Kiswahili reading list addressing the theme: No Poverty - SDG 1.

How long have you been writing children's books?

I have been writing for five years now although my passion for writing started when I was a child in Class 6, 10 years ago.

What inspired you to take up the SDG challenge?

I took the SDG challenge to be a part of a bigger team. I wanted to promote the SDGs using my talent not only in my local context but also in the global context. I understand that the use of literature as a tool to promote, can be effective in teaching young children about the SDGs. I wanted to help others who may not be in a position to access online materials about the SDGs. I also wanted to popularize Kiswahili as a language which can be used to reach many and at the same time strengthen my influence over the audience.



The main focus of the SDG Book Club is to inform and educate children; can you describe briefly how you were able to create a fusion of entertainment, education, and information?

Through my writing, I look at what is happening in society. It actually takes an author very little time to think of a conflict and then look into ways of solving it. In creative writing, I believe that it is all about conflict identification and conflict resolution. We encounter many problems in my society. If the young generation can be guided early on how to respond to them, then they can really have a positive impact.
To fuse entertainment with education, I used simple characterization, simple flow, simple language but I increased the conflict as the story progressed. The spiral conflict enabled the story to have suspense and momentum until I was able to solve the problem of poverty elimination. I wanted the story to be one in which children can really see themselves.

How do you carry out research for your book?
I read other children's books both in Kiswahili and English. I also do field research where I visit homes and try to see how people live. Mostly, I get my themes from my society and my immediate village.

So far, what has being a writer been like?

Writing this important book is a milestone. I remember reading books by other authors' books and imagining how people would react to my own book. I've received encouragement and positive about it. Being published is one of my answered prayers. As an undergraduate student at the university, I feel blessed. I thank God.

What was your ambition when you were younger?

I have always wanted to be a university lecturer and a Kiswahili Professor. I still have to finish my undergraduate studies, but I trust I shall make it.

What do you like to do when you are not writing?

I like to teach , especially young and emerging authors.

What were the challenges you faced when writing the book?

Balancing studies and writing is a big challenge. Another challenge is that writing is a lonely occupation and sometimes I need to hide to write.

Describe how you were able to build the main character of the story?

Children need to read books with characters they can identify with. I make sure my characters illustrate the challenges children regularly face, especially in decision making. I give them trial and error opportunities.


Tell us something about the main character

The main character, Musa, is a grade six boy whose background is unstable. He has to look for other ways to make money. On realizing that the other ways are worse, he drops out of school. He has to look for other solutions. Musa is a direct character and very creative in how he transforms situations. Musa is also a role model because of the way he deals with issues using basic life skills. He is a problem solver.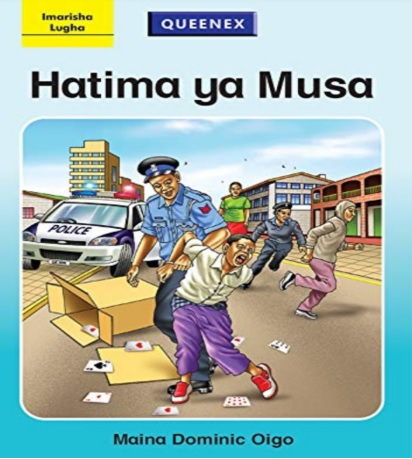 What was the inspiration for the story?

I wrote the book when gambling was taking root in Africa and children were being lured into it. The poor were the biggest losers. I wanted to educate the society about other ways to improve life chances. If children continue to see these gambling adverts in the media, they will end up being part of the game and this will kill their future. Just imagine what would happen if all school-children decided to gamble using their school fees as Musa did.




What advice would you give to young readers across the continent?

Reading is enjoyable. Let everyone build the reading habit. I encourage us all to read. Not a single day should pass by without reading. A page a day keeps the mind healthy.

https://namibia.un.org/en/125415-sdg-book-club-african-chapter
https://www.facebook.com/unsdgbookclubafricanchapter
unsdgbookclubafricanchapter@gmail.com
https://www.youtube.com/channel/UCfNZcQ0hcme9l6SQBuBE97Q
https://twitter.com/sdg_club_africa